THE BEV BEVAN HISTORY:
Born nov. 24, 1944, Birmingham, United Kingdom.
Bev grew up in Birmingham, first in South Yardley and 7 year old, they moved to Spark Hill. As a 10 year old Bev lost his father, wich had a sudden death due to kidney failure.
Bevan went to school at Moseley Grammar School and met Robert Norman David, better known as Jasper Carrot, they became friends for life. At the time, Bev would like to be a sports reporter, but his academic career was destroyed when rock'n'roll music emerged. Before that the 50 'music just flowed over my head and had been boring, but then came the hole on the American rock'n'roll. when he heard Elvis Presley, Little Richard, Gene Vincent, Buddy Holly, The Everly Brothers, Jerry Lee Lewis and Ray Charles and he was sold.
It did not take long for Bev and four other schoolmates with same interresse to form their own rock'n'roll band. After many band names were they finally to "Rocking Ronnie and the Renegades". In addition to Ronnie played the other three also guitar, so it was Bev who should be the drummer, it was so simple !!!
This required a drum kit and he was surprised when we managed to persuade his mother to give the necessary 50 pund, which was a small fortune in 1960, then he bought a whole new set of "Broadway Silver Sparkle" from Jones & Crossland in Birmingham city center. Very soon thereafter, it was pretty clear that he possessed a natural sense of rhythm and talent to dilate on drums. At the time, his mother told him that his father Charles Thomas Bevan nicknamed "Bev" in the 1940s was the leader of a dance band "Bev Bevan Dance Band" where he played drums !!! Hence Bev got its name
It was not easy growing up in South Birmingham in the Fifties and Sixties with a name like Beverley. I was att "Boy Named Sue" ... As well as the music, I vedtaget the rock'n'roll look of the hour - drainpipe trousers, winkle-picker shoes, draped jacket and slicked back hair Brycreemed med floppy quiff. it was a look att got me suspended from the extremely traditional Moseley Grammar School for a couple of days and Instantly made me a cult hero with the younger boys to the school. After weeks of rehearsals in bass player Tony's dad's snooker room, Ronnie and the Renegades got sina first-ever gig to Hall Green youth club. We were not very good, of course, but got some applause.
Best of all was the fact that pretty young girls, who up until now had ignored us, were suddenly available for dates at the local cinemas and coffee bars. Playing rock'n'roll and dating the prettiest girls around - how great was that?And it got better. Within weeks we started getting paid, too. £2/10 shillings between us, A crisp ten shilling note - twice my pocket money - for doing what I loved with a passion. Nirvana! The next thrilling instalment in next week's blog - including leaving school and getting a job (along with Jasper Carrott), at a department store in Brum and then joining my first professional band Denny Laine and the Diplomats. Also next time I'll be Looking Back. Over the years I've kept diaries, news cuttings, magazine articles, etc, and I'll be digging through those.
Did you know that 40 years ago The Move had just been in the charts with Fire Brigade. 30 years ago ELO were on the road with the Out Of The Blue spaceship tour and 25 years ago I was about to join Black Sabbath.
In 1962 he met Brian Hines (Denny Laine), Bev Bevan who worked at The Beehive in central Birmingham and Brian told that he needed a musician to be in his backing band.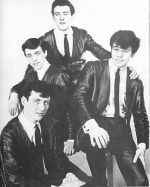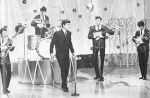 Bev Bevan had, while he still went to school, learned to play drums and established the band as by many names, finally came to be called "The Senator" (Phil Ackrill, Tony Lewis, Ronnie Smith, Bev Bevan & Bobby Davis) and they had regular jobs in Las vegas Coffee Bar near the city center.
In September 1962 Brian Hines (Denny Laine) and Bev Bevan agreed on cooperation and "The Senator" would be Brian Hines new backing band. Brian Hines changed its name again, now to "Denny Laine and The Senators" became "The Diplomats" (Mike Hopkins guitar (formerly "Gerry Levine & The Avengers" and later "The Idle Race"), Jim Onslow vocals (formerly "Gerry Levine & The Avengers "), Bev Bevan drums, Phil Ackrill rhythm / vocal, Steve Horton bass, Denny Laine guitar / vocal). They were some of the few who played blues music, but never achieved a record released in spite of lots of recordings for EMI. In May 1964 Denny Laine was leaving the band to start "The Moody Blues".
Bevan says, quote: "In the early days, one of the big gathering places was Alex's Pie Stand, opposite the Albany Hotel. There was ample parking nearby and musts of the bands overused to go there før going home .... you 'd see all the group vans lined up. There was a great atmosphere - sort of all mates together, pursvingthe same dreams. I think a lot of bands formed, changed line-ups, and broke up Alex's Pie Stand while the rest of Birmingham slept. "
Carl Wayne and The Vikings (Johnny Mann guitar, Ace Kefford bass, Carl Wayne vocals, Terry Wallis guitar / vocals) had from 1964-65 released 3 singles for Prye with Dave Hollis on drums as they approached Bevan.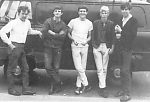 Bevan quote: "The asked me if I would join... but they needed an answer fast because they were off to Germany the following monday. I'd never been abroad, so I joined.... and endured 10 hour-a-night stints in Cologne and Duisburg. Gruelling experience!".
In February 1966 becomes Bevan a member of the newly founded "The Move" which undoubtedly was one of the best bands of the '60s. The first line up (Ace Kefford bass / vocal (later Ace Kefford Stand), Carl Wayne vocal, Roy Wood guitar / vocals, Trevor Burton guitar / vocals). This line-up had 4 top 5 hits. Their earliest repertoire was soul / R & B (role models was The Impressions and Four Tops), but manager Tony Secunda steered them toward a West Coast Sound. Secunda also provided the band the strangest jobs and their appearance was unique.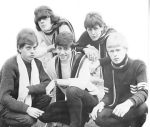 Apr. 1968 - Feb. 1969: After the "Wild tiger woman" gybed totally did the sequel "Blackberry Way" 1 place. Richard Tandy who played harpsichord on Blackberry comes in on the keyboards for a while. Trevor Burton take place as a temporary bassist after Ace Kefford has left the band. At the highest of their success and just before the US The tour will Trevor Burton not be in the band, quote: I'm not playing this commercial shit anymore ..... I'm off. He left the band to join "The Uglys".
Feb. 1969 - Jan. 1970: The Move's only touring to the US from Oct. 1969 - was a disaster .... but the next 5 weeks vas even worse, Carl Wayne who was the dominant personality in the band at the time, steered them into Cabaret work in The Northern Clubs, Horror of horror !!!! This work ended up and Carl Wayne made his exit and continued a new career in cabaret and TV.
Jan. 1970 - Oct. 1971: "Brontosaurus" a dramatic response to cabaret and brought them into the top 10 and this line up (Rick Price bass / vocal, Roy Wood guitar / vocal, Bev Bevan drums / vocal, Jeff Lynne guitar / vocal / keyboards) enjoyed 3 hits, ..... but the relaxed and eccentric band was almost torn by the thought of starting up a new and totally different band. Roy Wood: If it had been up to Jeff Lynne and I, we had dissolved the band as soon as we came in and we could have concentrated 100% on Electric Light Orchestra (ELO), but we were pressured not to do it.
In April 1970 Bev married the butcher's daughter Valerie Taylor from Great Barr, Birmingham, who worked as a hairdresser and twice a week she worked behind the bar in "the Cedar Club". They have a son named Adrian
Best man (the best man) at the wedding was Robert "Jasper Carrott" Davis (English comedian and has appointed itself as the "world famous in Birmingham").

After Oct. 1971 appeared The Move only on TV and the promotion of singles.
Opens in 1971, a record store in Birmingham.
Oct. 1971 - July 1972. "The Electric Light Orchestra" sees the light of day, the first line up was (Roy Wood cello, vocal, etc., Bill Hunt keyboards, french horn, Hugh McDowell cello, Bev Bevan drums / vocals, Jeff Lynne Guitar / vocals, Richard Tandy bass / vocals (formerly "The Balls" "The Uglys"), Wilf Gibson violin, cello Andy Craig (leaving later showbiz)). April 16. 1972 they had their debut concert at The Greyhound in Croydon. Bev Bevan says: After the concert we were really very disappointed despite the fact that we had done everything that it should be good, but the tone by was lousy and there were up to 5 minutes. between songs when Roy Wood had to switch to another instrument, the audience was disappointed - it was crap! Afterwards comes the first album that triggers the single "10538 Overture". Nick Mobbs who was boss of Harvest Records says that the band was too much creativity to only a band, then split the band when Roy Wood leaves "The Electric Light Orchestra" in starting "The Wizzard" and leaves Jeff Lynne as the leader of "The Electric Light Orchestra".
Aug. 1972 - Sept. 1973 .: 2 line up (Bev Bevan drums / vocals, Jeff Lynne guitar / vocals, Richard Tandy bass / vocals, Michael De Albuquerque bass / vocal, Mike Edwards cello, Wilf Gibson violin, Colin Walker cello) With "10538 Overture" climbing up of the charts rocketed "The Electric Light Orchestra" appeared on Top of the Pops with roadies (bearing masks) and the audience loved them and that meant their new debut was a reality at Reading Festival 12 Aug. 1972. The second album released a top 10 hit for "Roll of Beethoven" and it laid the economic reason for their first US tour, where they began to lay the groundwork for future successes. Wilf Gibson left the band in Sept. 1973 Colin Walker (the largest resentment was that he did not play on Elinor Rigby by The Beatles) left the band in December 1973 back to teach. Hugh Mc Dowell comes back.
Sept. 1973 - Oct. 1974 .: 3 line up (Hugh Mc Dowell cello, Bev Bevan drums / vocals, Jeff Lynne guitar / vocals, Richard Tandy bass / vocals, Mik Kaminski violin, Michael De Albuquerque bass / vocal, Mike Edwards cello). Because of the minimal conditions for the group as well as to the ambitions Lysol was not available in the United Kingdom, "The Electric Light Orchestra" began to concentrate almost exclusively on the US market and Pierce as much as possible. As a result, sold their fourth album "Eldorado" for gold and the single "Can't get it out of my head" was the first on the Top 10. Also for the first time used Jeff Lynne a full orchestra and choir to establish the group's sound on "Eldorado" (a little hint of what may come in the future). This line-up also recorded the album "The night the lights went on in Long Beach" and which was only released in Australia, New Zealand and continental Europe. Mike Edwards and Michael De Albuquerque leaft the group in Oct. 1974.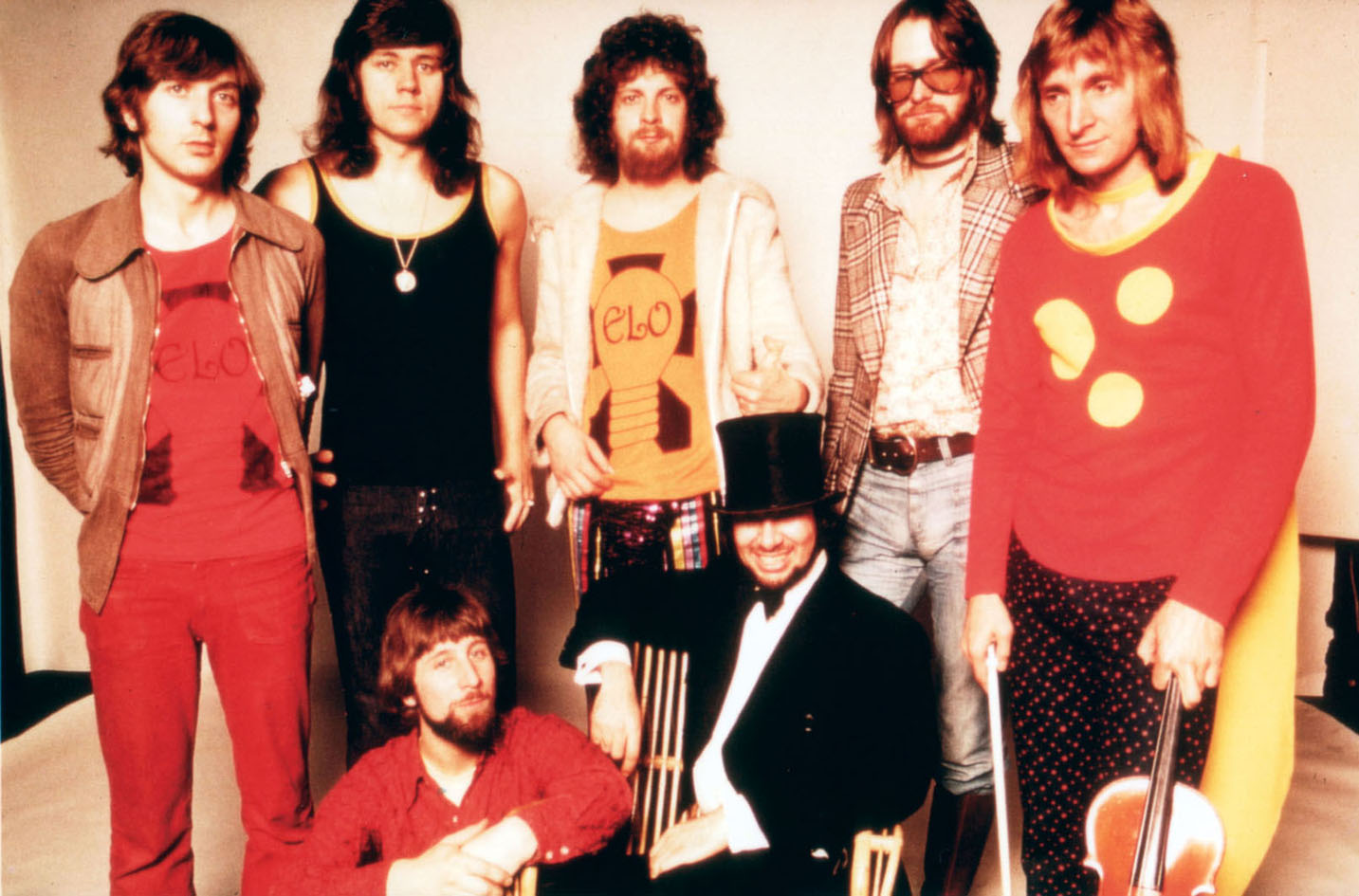 Oct. 1974 - 4 line up .: (Hugh Mc Dowell cello, Bev Bevan drums / vocals, Jeff Lynne guitar / vocals, Richard Tandy bass / vocals, Mik Kaminski violin, Kelly Groucutt bass / vocal, Melvyn Gale cello). In came Kelly Groucutt (one week he played in Sight'n'sound for a few uninterested and the next day he played for several thousand wild fans in some of America's ampfiteatre) and Melvyn Gale previously played with London & National Youth Orhestras. In the following 5 years, "The Electric Light Orchestra" was one of the most major bands in the world. "Face the Music" was certified gold after only a few weeks after the release, "A new world record" was on the US charts for over a year and "Out of the blue" was pre-booked at a value of over 47 million dollars. Their next album "Discovery" was a top 5 record worldwide. I wonder if Jeff Lynne in May 1966 had an idea of what he wanted to achieve?
May 1976 emits Bev Bevan a solo single, "Let there be drums / Heavy head" label Jet 777, the single does not come on either the English or American music charts!
In the autumn of 1980 Bevan publishes his book "The story of the Electric Light Orchestra" it is a must for all ELO fans and gives an insight of a rock musician's life.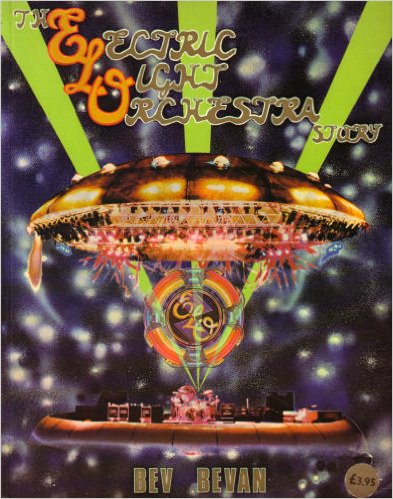 In April 1981 participates Bevan in a charity concert "Brum Beat Reunion Concert", where all the big names from the scene in Birminghan included The Move plays.
In February had Bev who otherwise never have canceled their live gigs, stay ill and is not playing in the 14 concerts on "Time" tour between 14 February and March 4. The late Pete King from "After the four" ELO support band at the time, agreed to be stand in for Bev. Bev was flown home to an English hospital to undergo surgery for kidney stones.
Appearing in 1982 Kelly Groucutt's solo album "Kelly" on drums and percussion.
Is leaving Electric Light Orchestra in 1983 after the release of "Four little diamonds", to play in Black Sabbath, but RETURNS before the next record release namely in 1986, when the "Balance of Power" is published.
Jeff Lynne lead Electric Light Orchestra with a firm hand and with lyrics and music that gives enormous worldwide success until 1986, when the band plays its last live concert in Heartbeat '86 charity show in Birmingham, then dissolved Electric Light Orchestra.
After Electric Light Orchestra was dissolved in 1986, the band got the new name "Electric Light Orchestra, Part Two", with former members (Bev Bevan and Mik Kaminski) later came Kelly Groucutt also with, but in 2000-01 left Bev Bevan the band and when he was the only member who had been in ELO from the beginning, demanded Jeff Lynne with a lawsuit the name back. The former Part Two, changes its name to The Orkestra.
Following up on the success of "Heartbeat '86" organizes Bev yet a charity concert at the NEC in Birmingham to raise money for a national charity org. This very successful event was named "Barnardos Band Wagon" featuring Edwin Starr, Ian Gillian, The Roy Wood Band and of course ELO Part II as the main name.
In 1987 plays Bev with Black Sabbath's Born again tour because their normal Drummer Bill Wardvar got ill.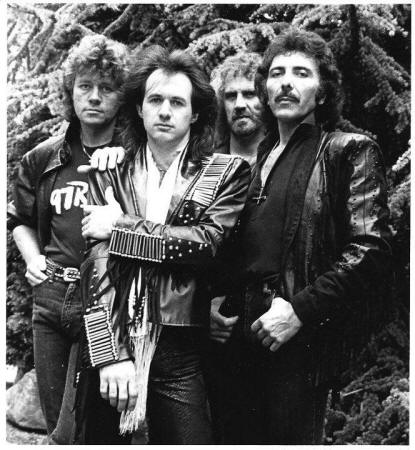 In 2007 in Bev Bevan band.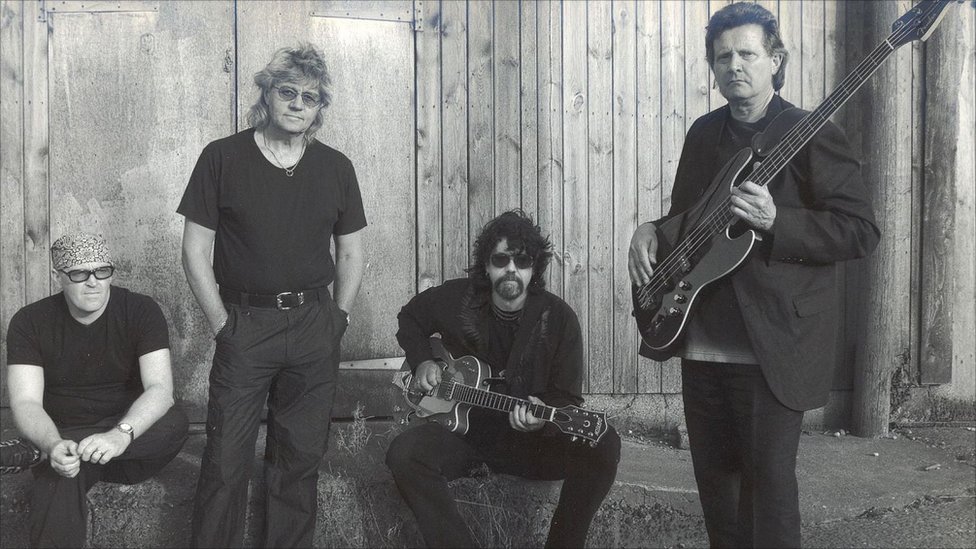 2008 till now is Bev on Tour with The Move i the UK.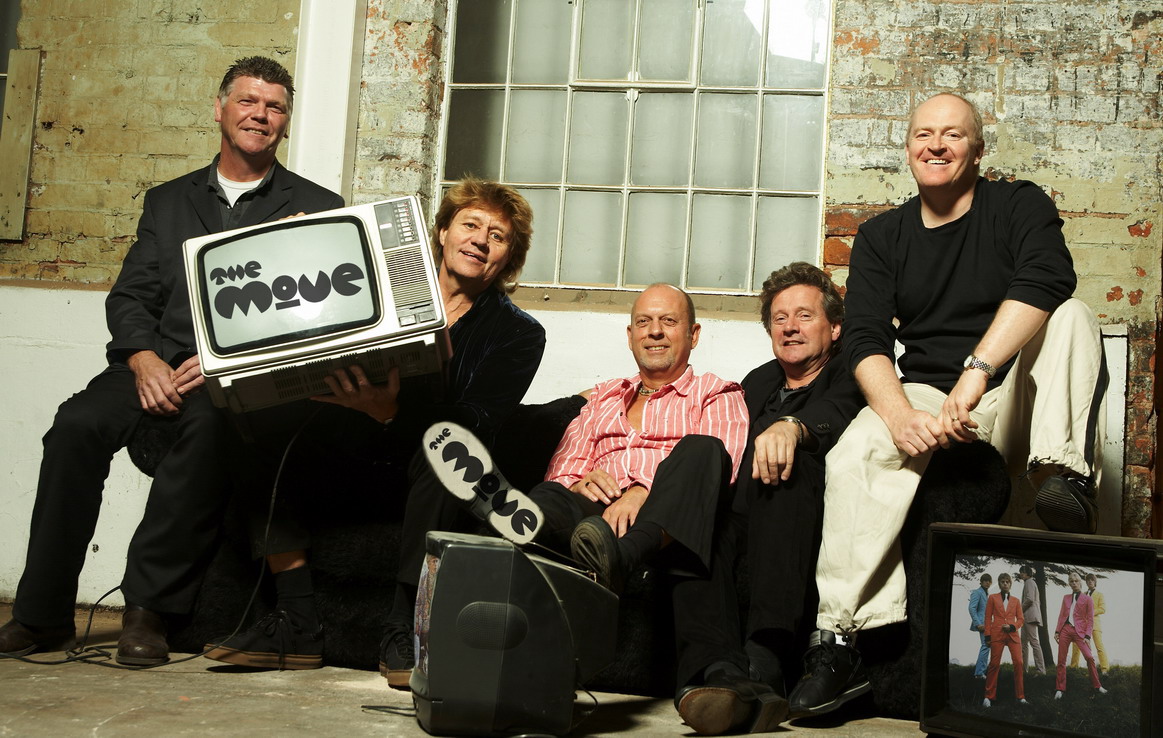 7. April 2017
ELO's members Jeff Lynne, Roy Wood, Bev Bevan & Richard Tandy was inducted into the Rock and Roll Hall of Fame at the induction ceremony at the Barclays Center in Brooklyn.
Dhani Harrison was on hand to induct ELO, a reminder of the lasting connection between his father George Harrison and Lynne. Both 1987's Cloud Nine and Harrison's posthumous 2002 album Brainwashed were co-produced by Lynne. They were also members of the Traveling Wilburys, and later collaborated on Beatles reunion songs in the '90s.
"If my father was still with us, I imagine he'd be standing where I am now, graciously inducting the original members of ELO into the Hall," Dhani said during his induction speech. "He loved ELO."
Check my video of this great event: ELO Rock n Roll Hall of Fame 2017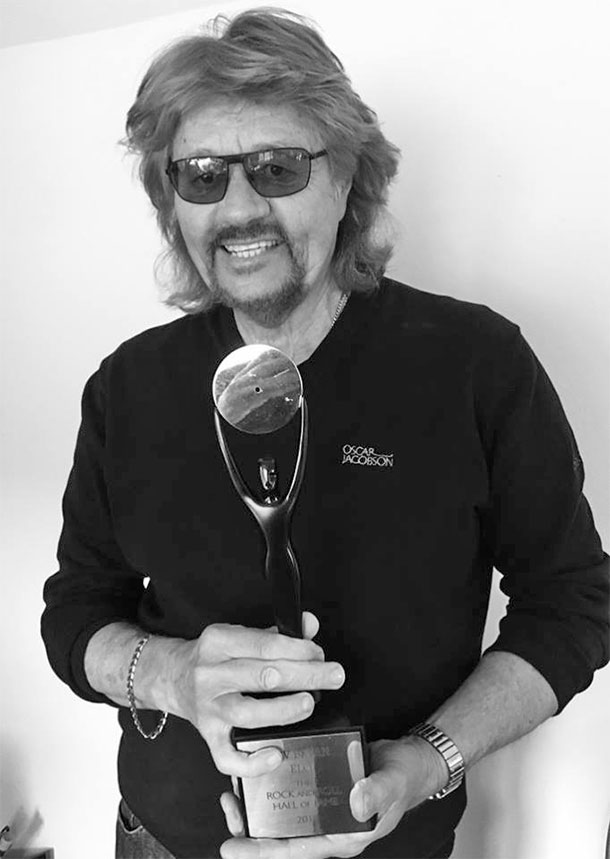 In 2019 Bev became a member of the Birmingham group Quill, which is a seven piece music group, wo plays a blend of Rock, Folf and American styles with a unique blend of drums and percussion, violin and beautiful vocal harmonies.
Bandmembers are:
Joy Strachan-Brain, Lead Vocals
Bev Bevan, Drums & Percussion
Lee Evans, Guitar
Kate McWilliam, Violin & Vocals
Andy Edwards, Drums & Percussion
Abby Brant, Keyboards & VocalsJohn Jowitt, Bass & Vocals

1-9-2022 Bev married Joy Strachan-Brain (vocalist of Quill)