ELO DVD: Xanadu.
Released: 1980 / 2004
Produced by: Jeff Lynne / John Farrar (b side)
Engineered by: David J. Holman / Mack
Recorded in: Musicland Studios, Munich
ELO is offered to write songs for the movie Xanadu and it achieves a 2 place in the UK and a 4 place in the US, whereas the film will be an economic disaster!.
Xanadu wins Best movie track, Theme or Score at the annual Ivor Novello Awards lunch d. 19. may 1981.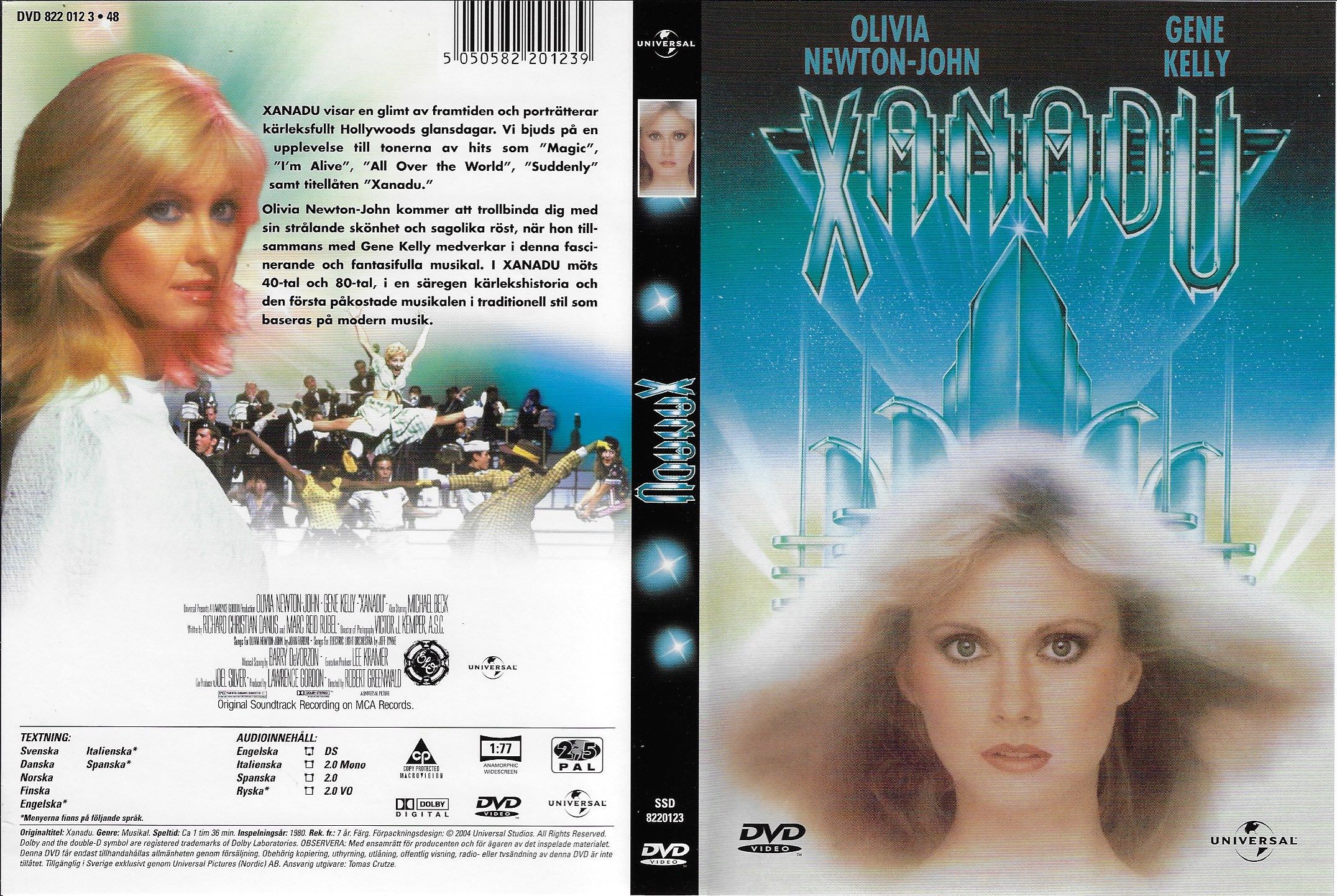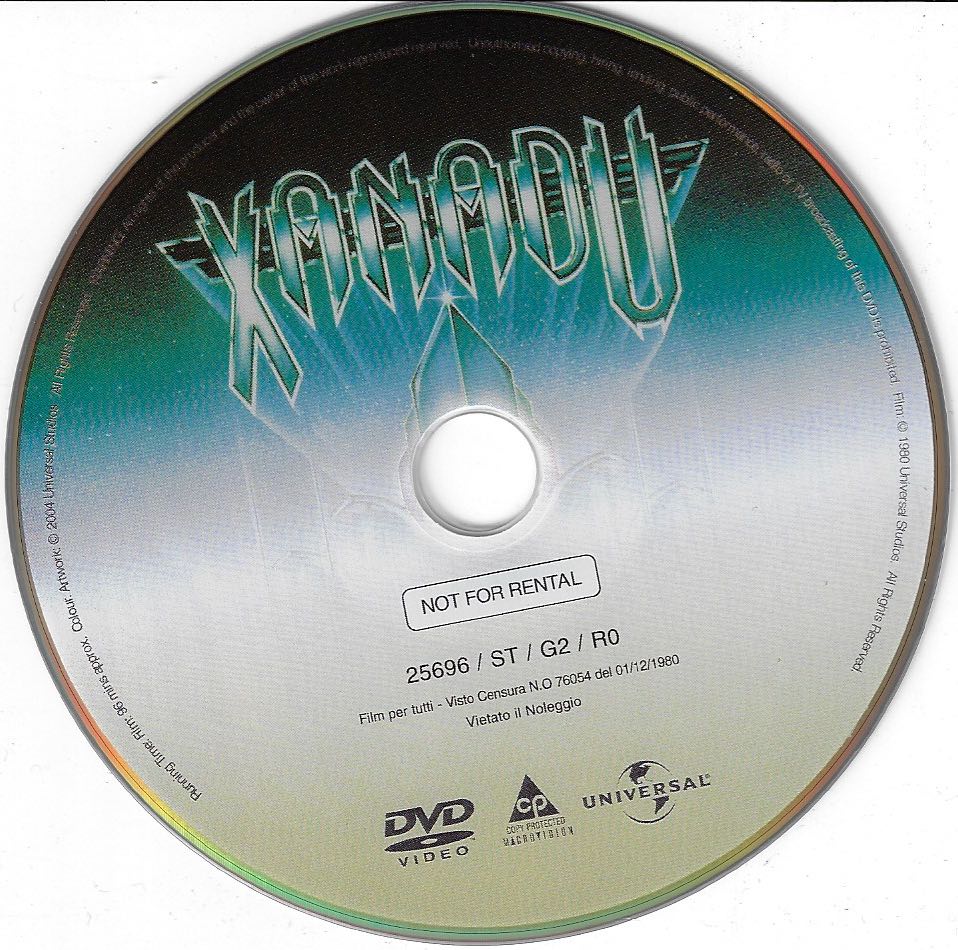 Cover design by:
Label: Universal SSD 8220123
Barcode: 5050582201239
Country: Sweden
Item: 352
Discogs: No!
Runout A: IFPI 6838 G2-25696-R0 040425212
A1: Xanadu
A2: Bonus Movie trailer