THE ROSANNE "ROSIE" VELA HISTORY:
Born nov. 11, 1954, Galveston, Texas, United States of America.
She was The Electric Light Orchestra's backingsinger from 2001.
Vela's family moved to Arkansas, where she attended the University of Arkansas. While studying art and music, Vela also began modeling. She married the Arkansas born musician, Jimmy Roberts, but he died of cancer shortly after. Following this, Vela moved to New York where her modeling career took off and she graced the covers of various magazines from the 1970s onwards, and has appeared in numerous television commercials.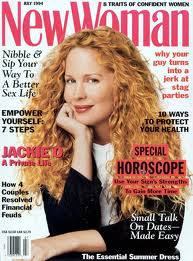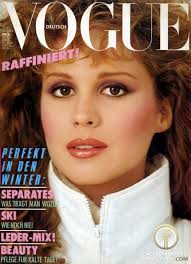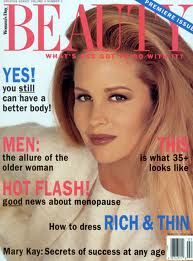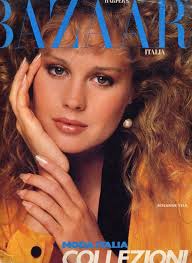 Turning her attention to music, Vela built a home recording studio for herself and signed a recording contract with A&M Records. She released her debut album, Zazu, in 1986. The entire album was written or co-written by Vela, and was produced by Gary Katz. It is also notable for the fact that it included contributions from both Donald Fagen and Walter Becker (two of Vela's musical heroes) - five years after they had disbanded their group Steely Dan. Though the album went largely unnoticed in the U.S., it fared better in Europe, and a single from the album, "Magic Smile", was a Top 30 hit in the UK Singles Chart. The album itself peaked at #20 in the UK Albums Chart, and was certified silver by the BPI in March 1987. Further singles, "Interlude" and "Fool's Paradise" met with less success.
Following Zazu, Vela did not release any further recordings, but has since become a backing vocalist for other musicians; including The Electric Light Orchestra on their 2001 album; Zoom. Vela also performed a few shows (The Zoom concert) with the band, and was (for a time) in a relationship with The Electric Light Orchestra's frontman, Jeff Lynne.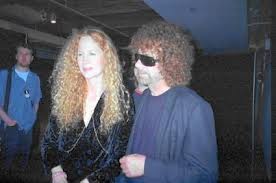 Vela has also appeared in several films, including Heaven's Gate (as the "beautiful girl" that makes Kris Kristofferson's character fall in love during Harvard's graduation ceremony scene in the film beginning), The Two Jakes, and co-starred in Inside Edge opposite Michael Madsen.