ELO Specialities: Unexpected messages, Book.
Released: 1996
Label: FTM GERMANY
Country: Germany
Book design by: Manuela Sokatsch.

This vast encyclopedia of complete discography of all ELO members, 1.800 singles, 2.050 albums.
An absolute must for collectors.
The book can only be ordered through FTMusic website, ordering, communication and payment takes place without complications.
Ordering: http://www.ftmusic.com/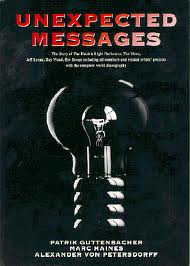 Cover design by:
Label: FTM Germany 1. Edition 1996
Country: Germany
Item: 636