ELO 7": Secret messages.
Released: 1983
Produced by: Jeff Lynne
Engineered by:
Recorded in:
Jeff Lynne: Vocals, backing vocals, guitar, bass guitar, percussion, Oberheim DMX & synthheizers.
Bev Bevan: Drums & percussion.
Richard Tandy: Grand piano, electric piano, syntheizers, harmonica & Oberheim DSX.
Kelly Groucutt: Bass guitar & backing vocals.
Dave Morgan: Additional background vocals.
Facts:
To help promote the release of the song Secret Messages as a single, Jet released a 7" picture disc in the UK. The picture disc contained several clues images that were part of a contest to win prizes, including a personalized gold disc. Answers were to be mailed to CBS Records' UK offices to win one of the prizes.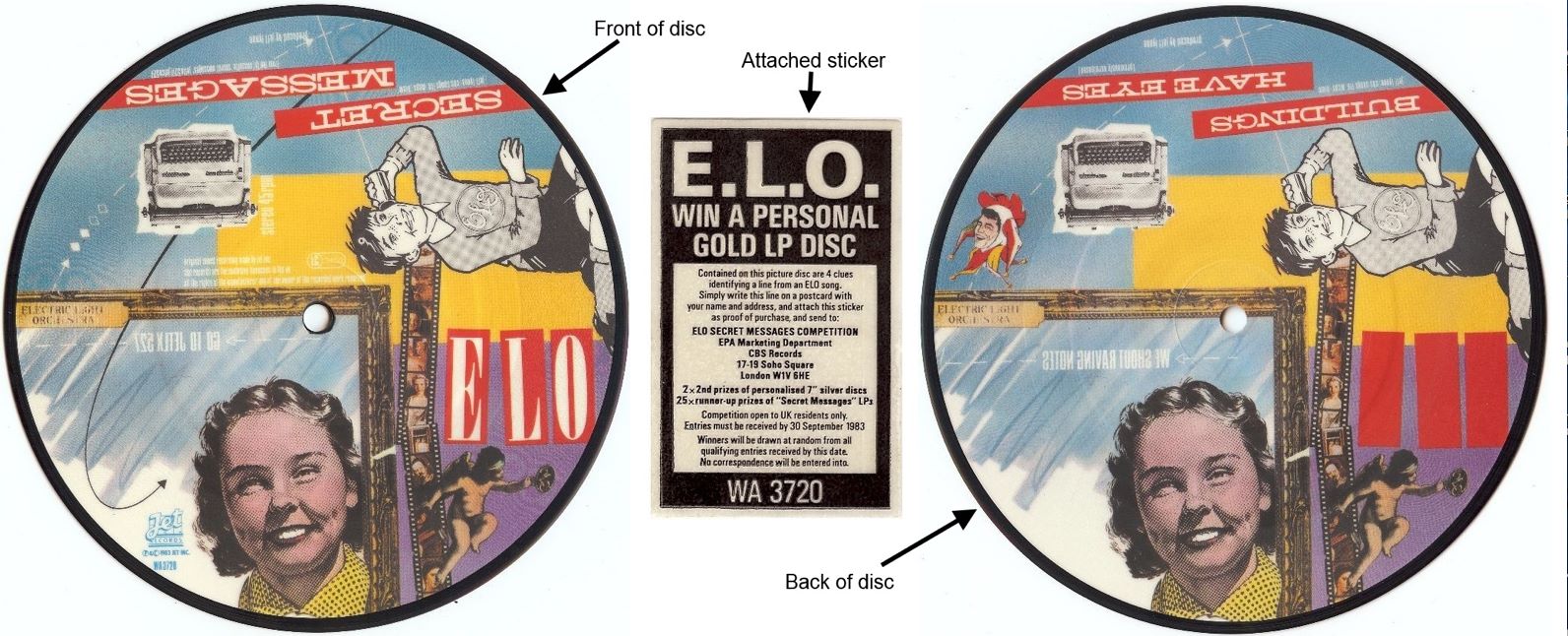 The hidden messages to win the contest are:
1. Backwards writing on the disc that says "GO TO JETLX 527" referring to the Secret Messages album (by it's UK stock #).
2. A picture of four diamonds referring to the Four Little Diamonds song.
3. More backwards writing on the disc that says "WE SHOUT RAVING NOTES", and...
4. A picture of a jester.
By rearranging the letters in "WE SHOUT RAVING NOTES" and the word "JESTER", one gets the line "there's just no answer to give" from the song Four Little Diamonds. And that's the answer!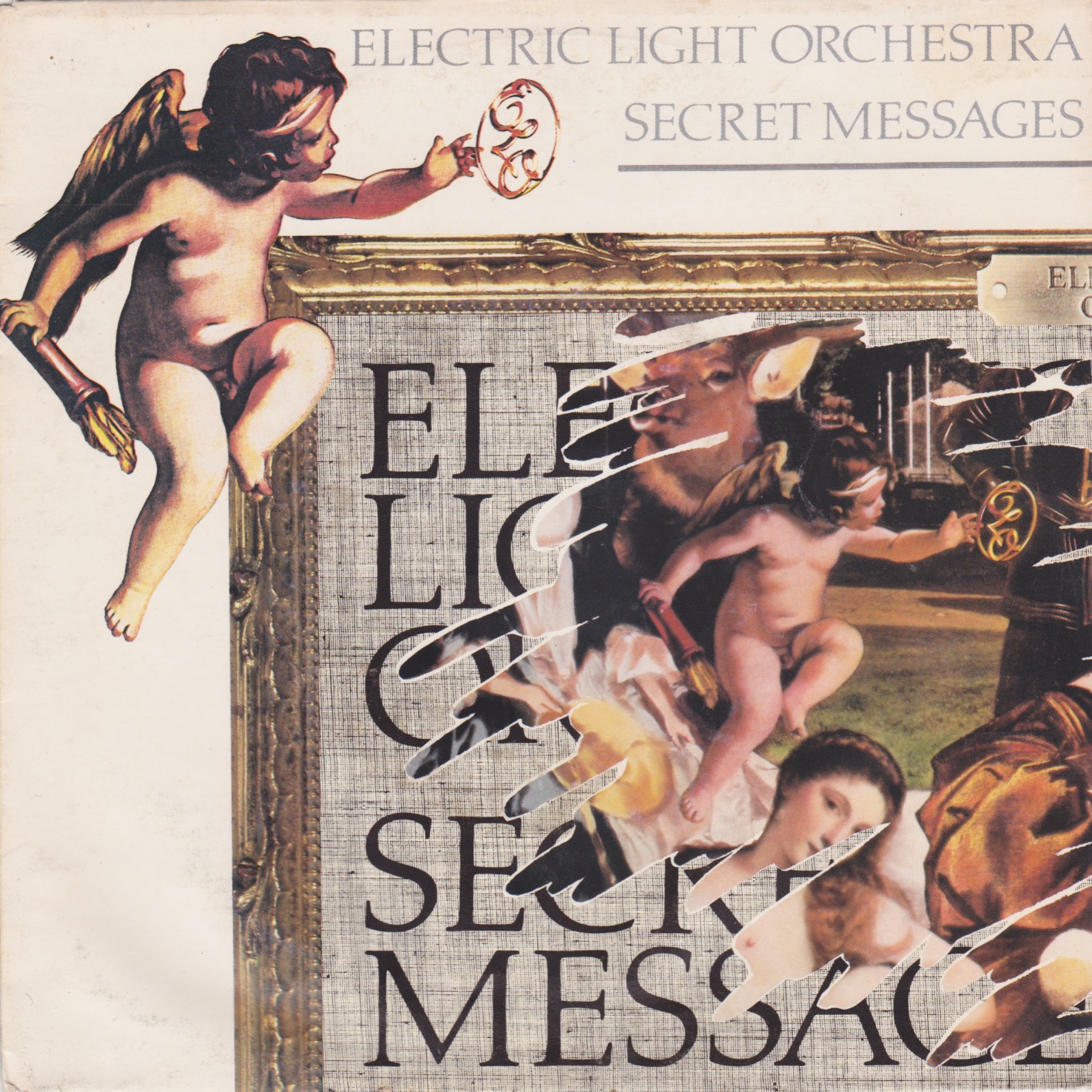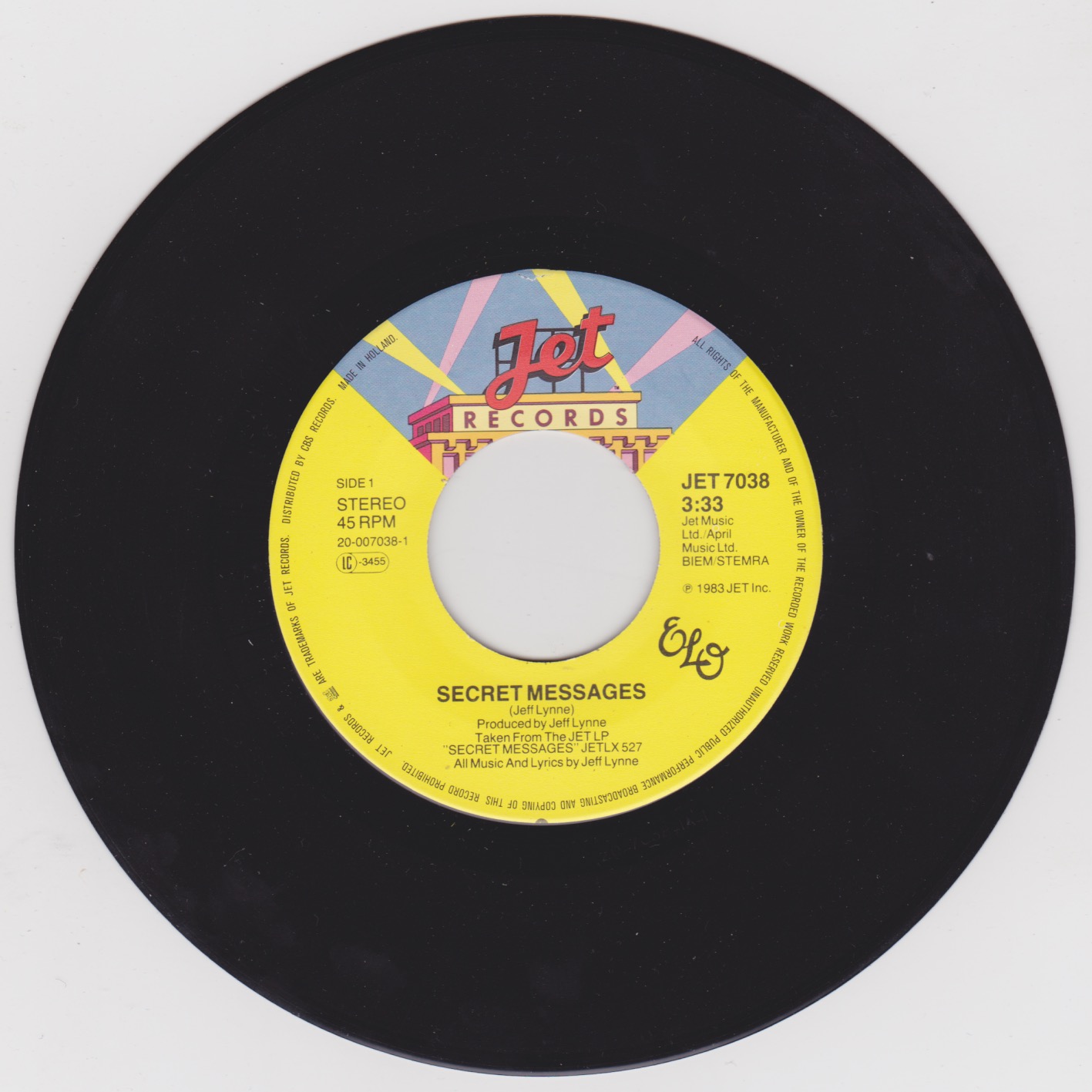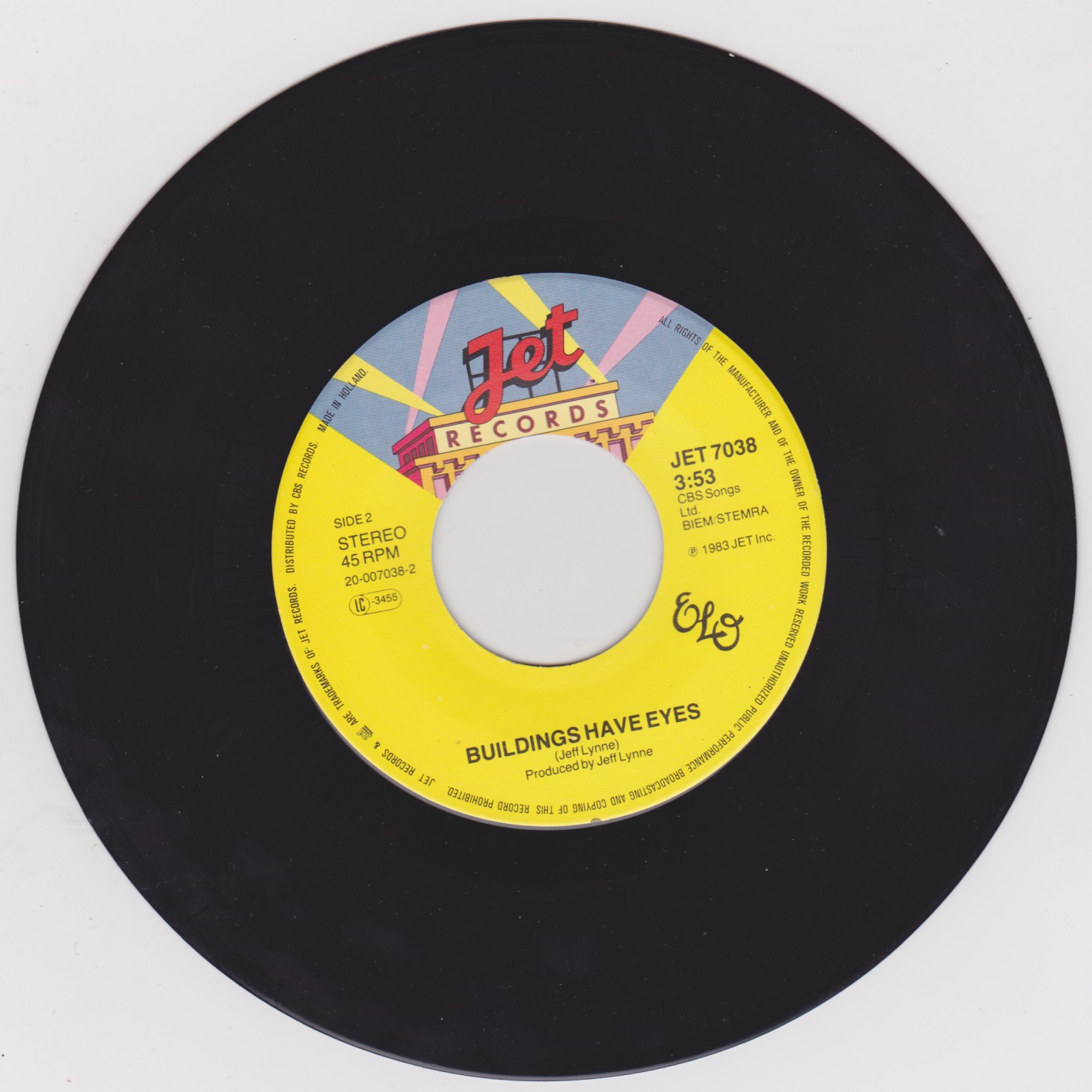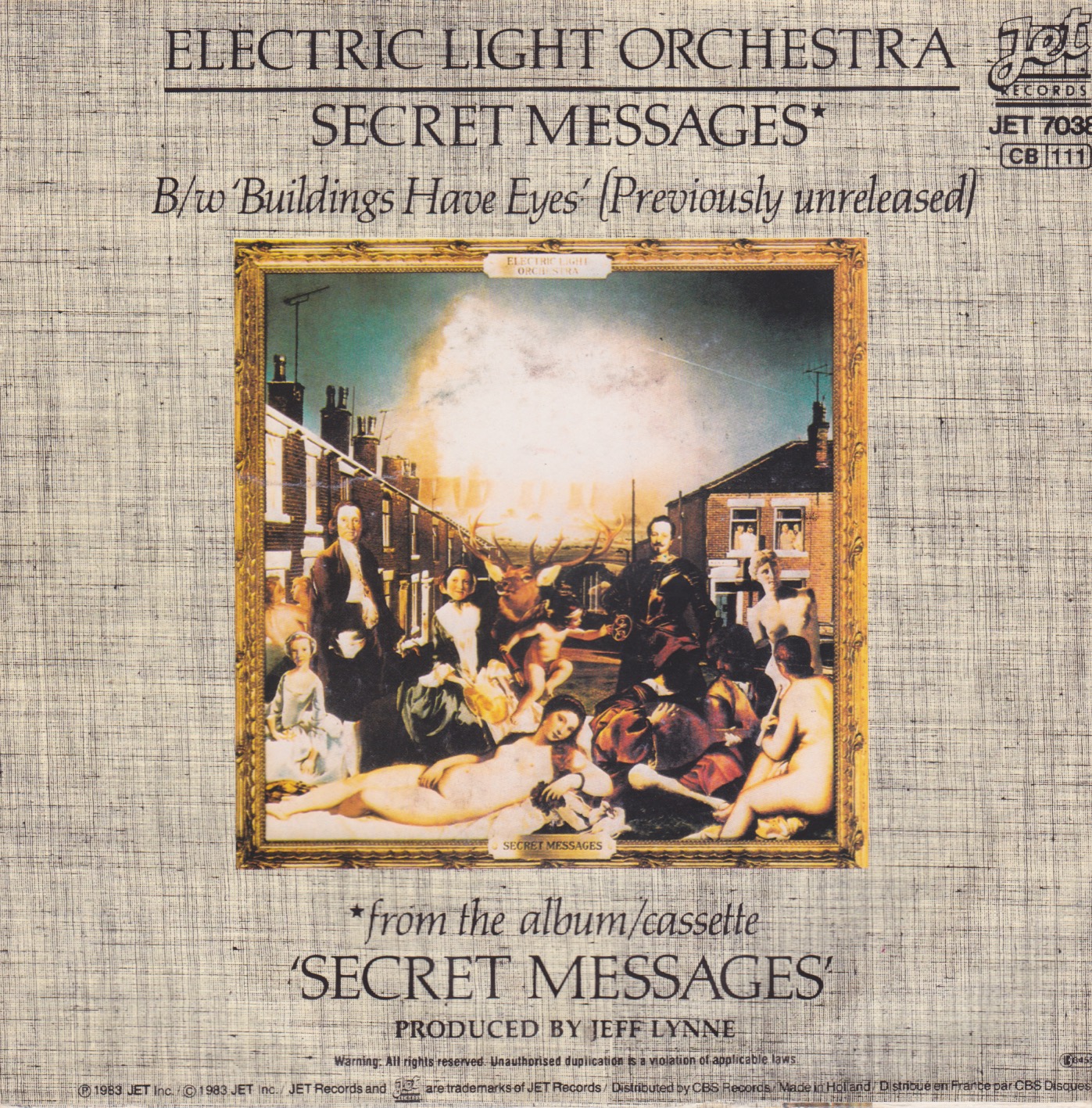 Cover design by:
Label: Jet Records, JET 7038
Country: Nederlande
Item: 209
Runout A: 20-7038-1A-1 B NL
Runout B: 20-7038-1B-1 B NL
A1: Secret messages (Jeff Lynne) (3:33)
B1: Buildings have eyes (Jeff Lynne) (3:53)