ELO 12": Alone in the universe.
Released: 13.11.2015
Produced by: Jeff Lynne
Engineered by: Steve Jay.
Recorded in: Jeff Lynne home studio, Bungalow Palace studio, Los Angeles
Jeff Lynne: Lead and background vocals, guitars, piano, bass, drums, keyboards & vibes.
Steve Jay: Tambourine & shakers.
Laura Lynne: Background vocals on "Love and rain" and "One step at a time".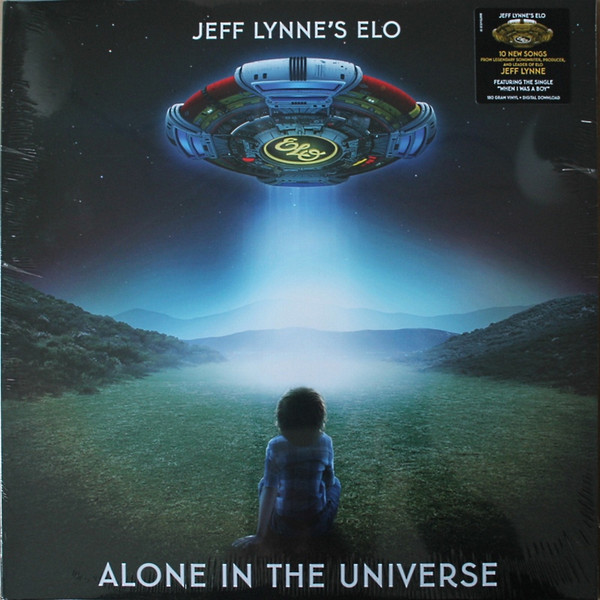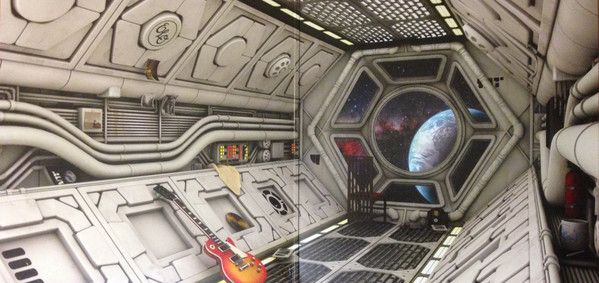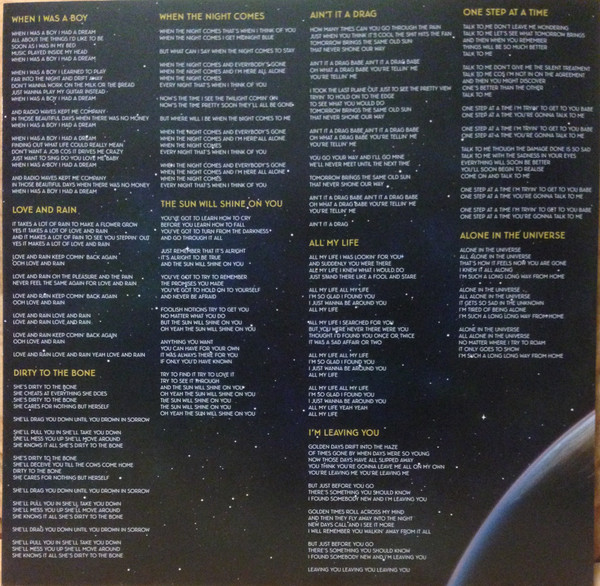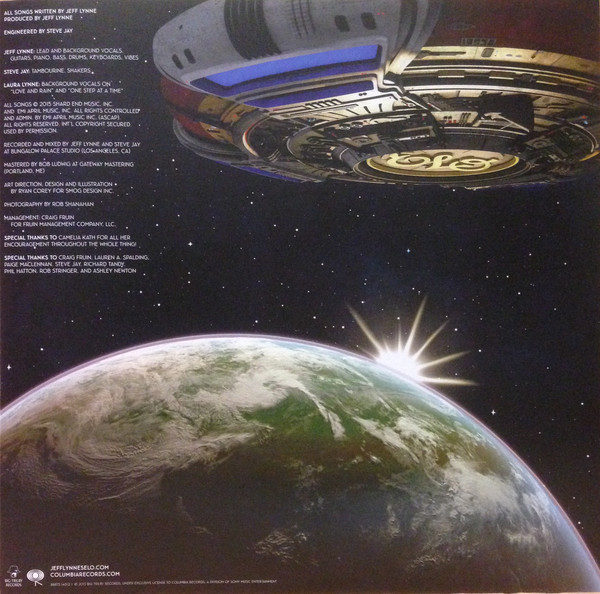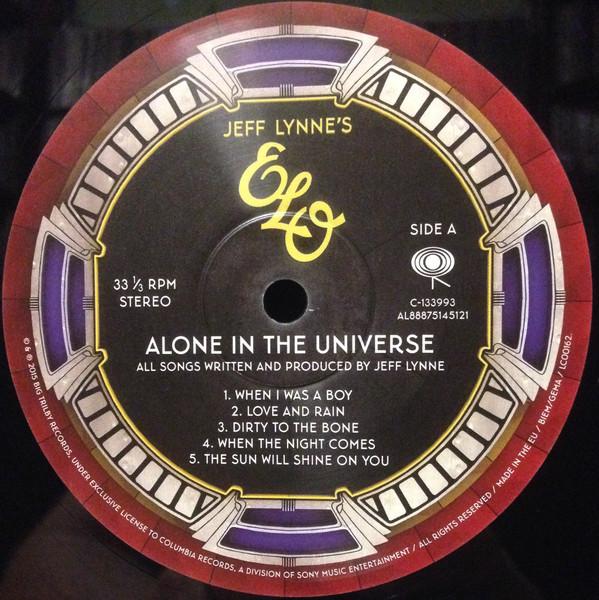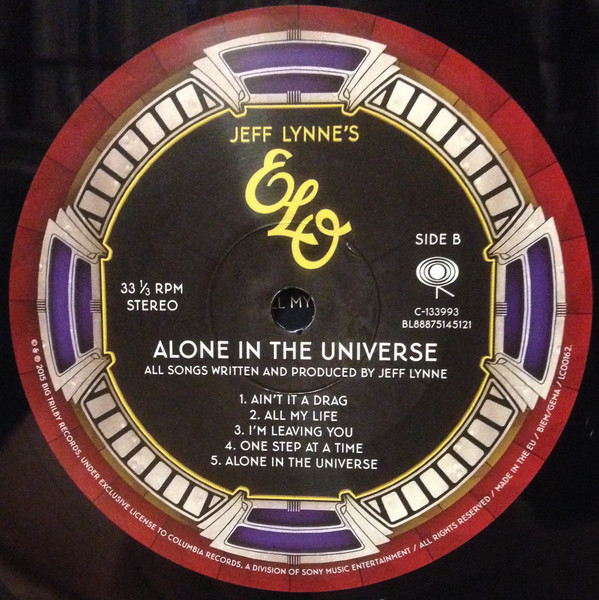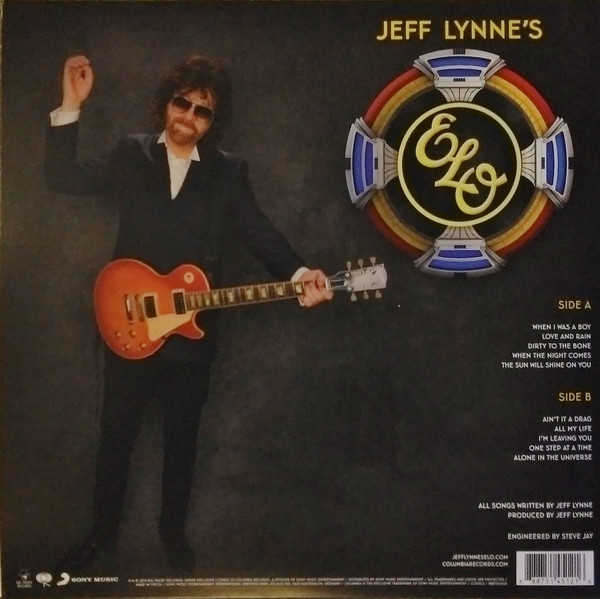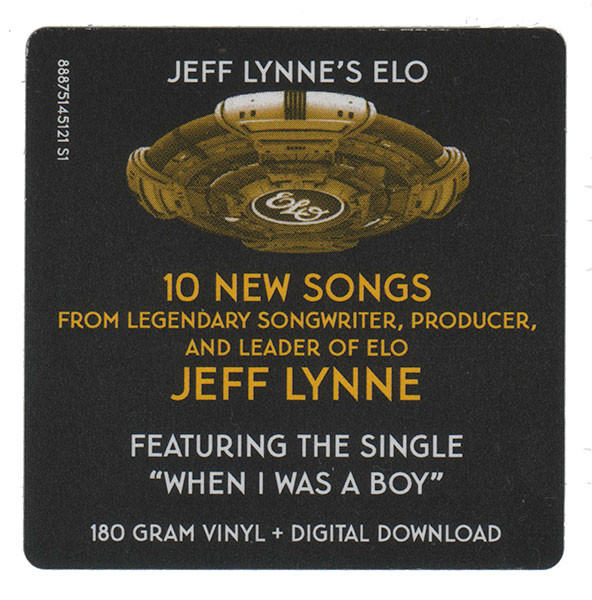 Cover design by: Ryan Corey for Smog Design inc.
Label: Columbia Records, AL88875145121 (6)
Barcode: 888751451216
Country: EU
Item: 593
Discogs: https://www.discogs.com/release/7722518-Jeff-Lynnes-ELO-Alone-In-The-Universe
Runout A: AL-88875145121 CB 14563 1A
Runout B: BL-88875145121 CB 14563 1B
A1: When I was a boy (Jeff Lynne) (-:--)
A2: Love and rain (Jeff Lynne) (-:--)
A3: Dirty to the bone (Jeff Lynne) (-:--)
A4: When the night comes (Jeff Lynne) (-:--)
A5: The sun will shine on you (Jeff Lynne) (-:--)
B1: Ain't it a drag (Jeff Lynne) (-:--)
B2: All my life (Jeff Lynne) (-:--)
B3: I'm leaving you (Jeff Lynne) (-:--)
B4: One step at a time (Jeff Lynne) (-:--)
B5: Alone in the universe (Jeff Lynne) (-:--)