THE MOODY BLUES, 7":
The story in your eyes
Released: 1971
Produced by: Tony Clarke
Engineered by:
Recorded in:
Mike Pinder: Keyboards.
Justin Hayward: Guitar & vocal.
Graeme Edge: Drums.
Ray Thomas: Vocals & harp.
John Lodge: Bass & vocals.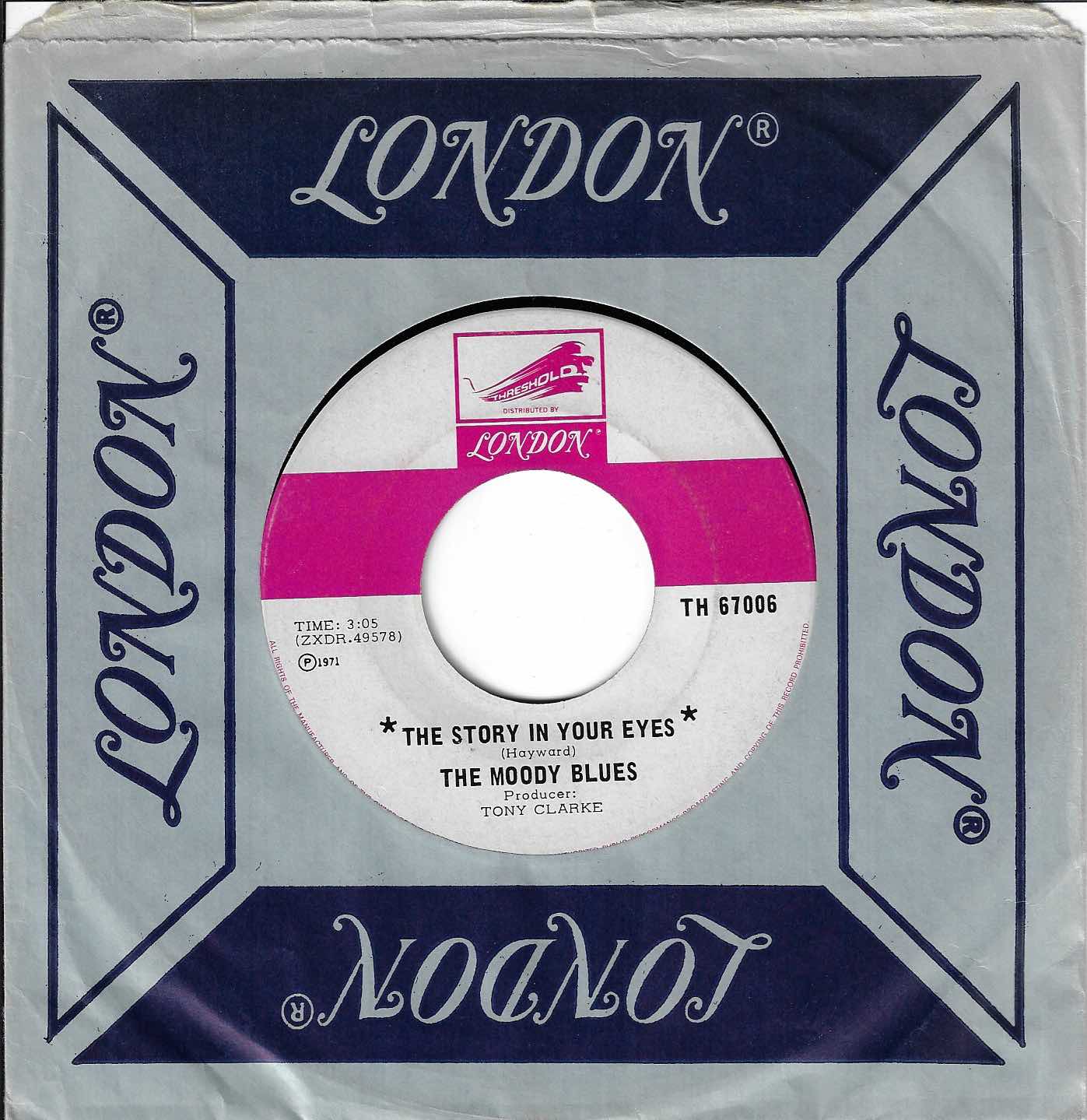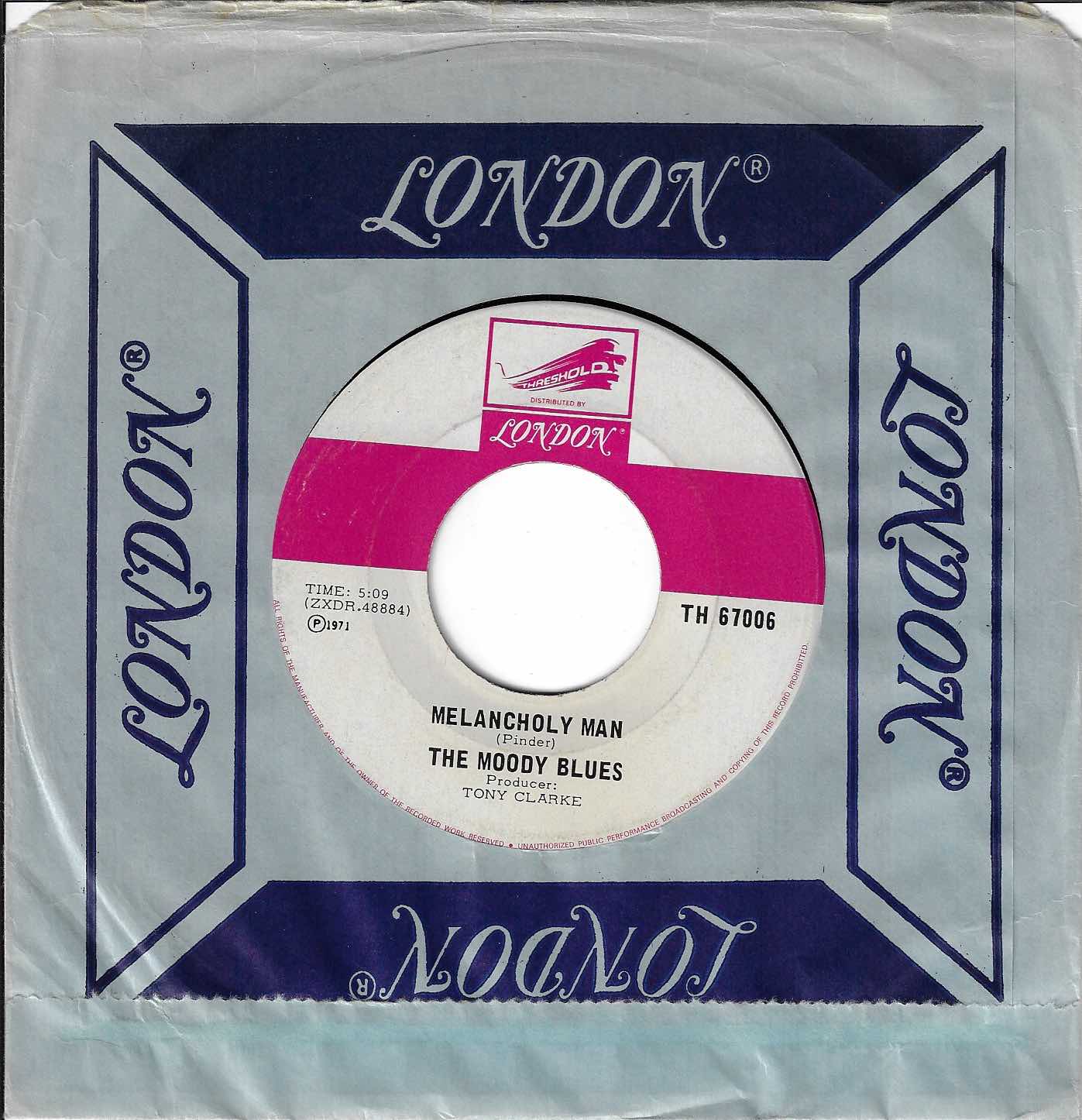 Cover design by:
Label: London, TH 67006
Country: Canada
Item: 754
Discogs: https://www.discogs.com/release/6379716-The-Moody-Blues-The-Story-In-Your-Eyes-Melancholy-Man
Runout A: ZXDR - 495 78 W
Runout B: ZXDR - 48884 W
A1: The story in your eyes (J.Hayward) (3:05)
B1: Melancholy man (Pinder) (5:09).