Roy Wood, 12": On the road again.
Released: 1979
Produced by: Roy Wood
Engineered by:
Recorded in: Rockwell Studios (Monmouth), D.J.M. (London), Utopia Studios (London), The Music Centre (Wembley), Air (London), Lee Sound Studios (Pelsall).

Roy Wood: Vocals, drums, alto, tenor & baritone saxes, celli, bass, electric & acoustic guitars, slide guitar, mandolin, tuba, percussion, sitar, Vibes, bag pipes, military percussion, recorders, bongos, violin, string bass, 12 string guitar, soprano sax & backing vocal.
Paul Robbins: Roland JP4 Syntheiser, clavinet, percussion, electric piano, electric 12 string guitar, electric guitar, guitar, piano, moog & backing vocal.
Andy Fairweather-Low: Backing vocal.
Billy Paul: Accordion, alto sax & backing vocals.
Pete Mackie: Bass, electric rhythm guitar, motor bike, lead vocal & backing vocal.
John Bonham: Drums.
Carl Wayne: Backing vocal.
Charlie Grima: Congas.
Dave Donovan: Drums.
Annie Haslam: Backing vocal.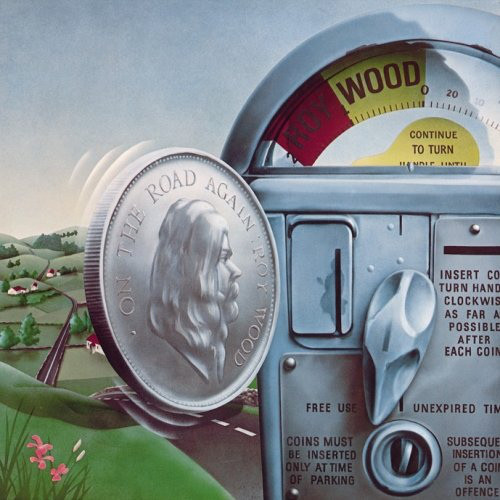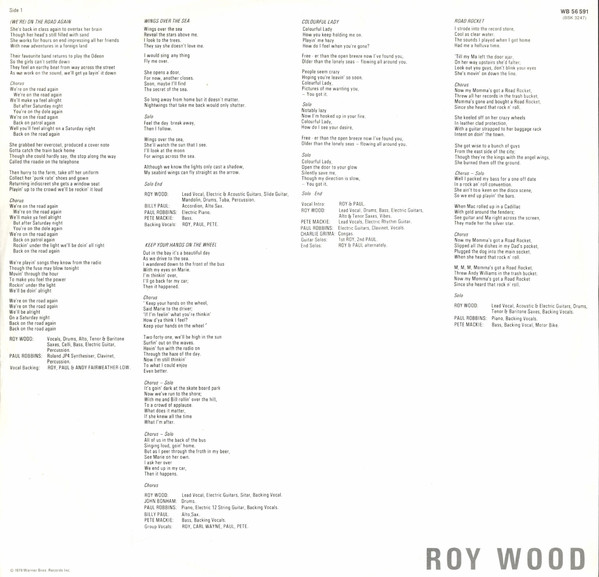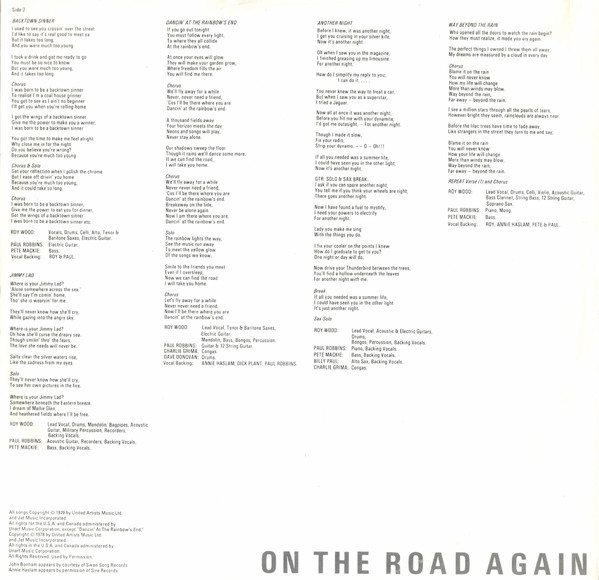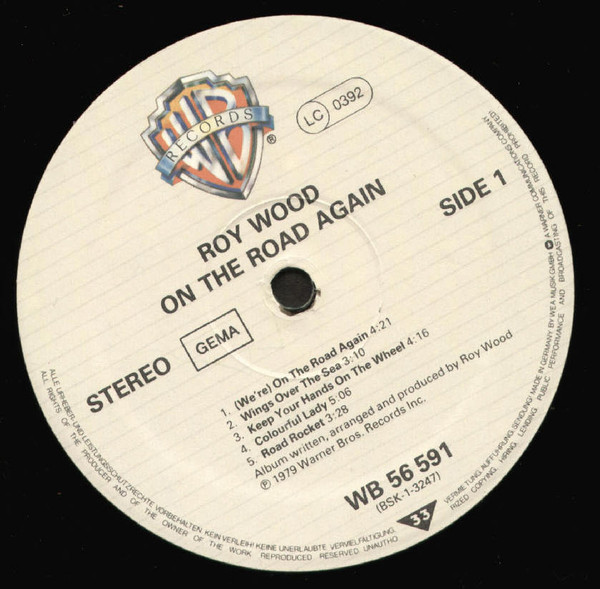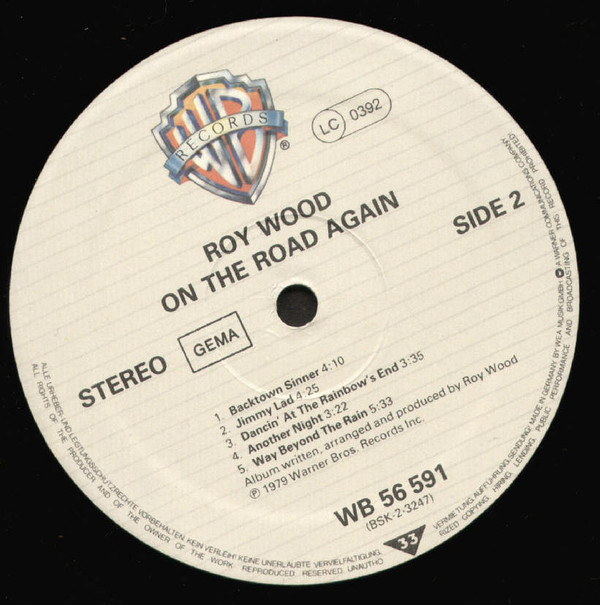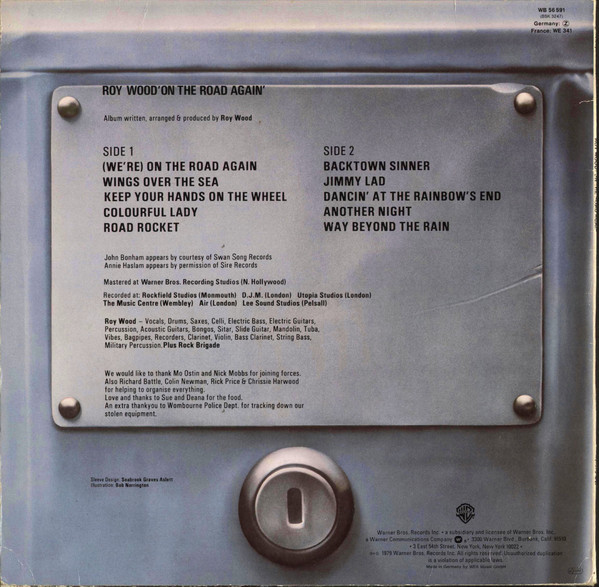 Cover design by: Seabrook Graves Aslett
Label: Warner Bros., WB 56591
Country: D
Item: 506
Discogs: https://www.discogs.com/release/8222533-Roy-Wood-On-The-Road-Again
Runout A: WEA-56591-A PF
Runout B: WEA-56591-B PF
A1: (We're) On the road again (Roy Wood) (4:21).
A2: Wings over the sea (Roy Wood) (3:10)
A3: Keep your hands on the wheel (Roy Wood) (4:16)
A4: Colourful lady (Roy Wood) (5:06)
A5: Road rocket (Roy Wood) (3:28)
B1: Blacktown sinner (Roy Wood) (4:10)
B2: Jimmy Lad (Roy Wood) (4:25)
B3: Dancin' at the rainbow's end (Roy Wood) (3:35)
B4: Another night (Roy Wood) (3:22)
B5: Way beyound the rain (Roy Wood) (5:33)