ELO 12" maxi: Getting to the point.
Released: 1986
Produced by: Jeff Lynne
Engineered by: Mack, Bill Bottrell
Recorded in: Musicland Studios, Munich
Jeff Lynne: Lead vocals, backing vocals, guitars, bass guitars, keyboards & piano.
Bev Bevan: Drums & percussion.
Richard Tandy: Keyboards, piano & sequence programming.
Christian Shnieder: Saxophone.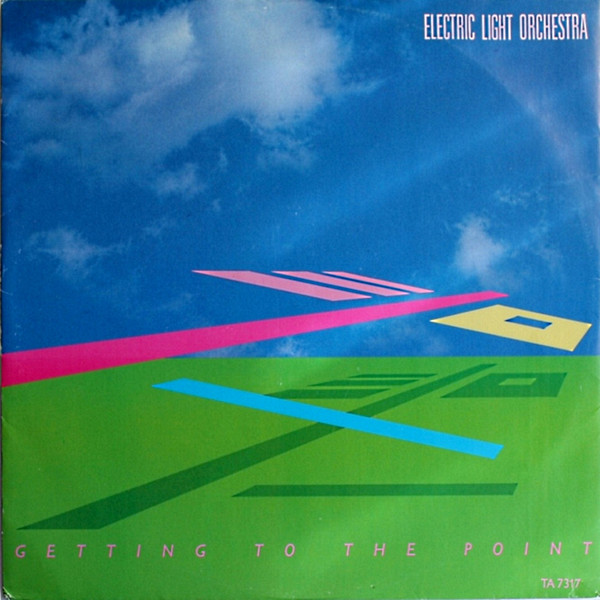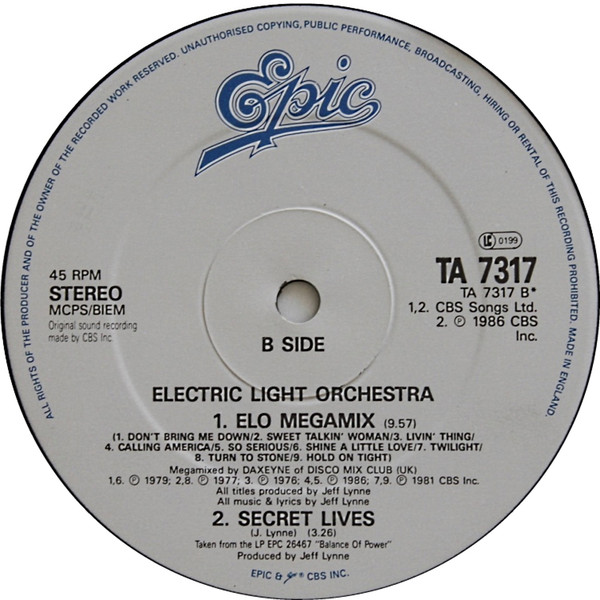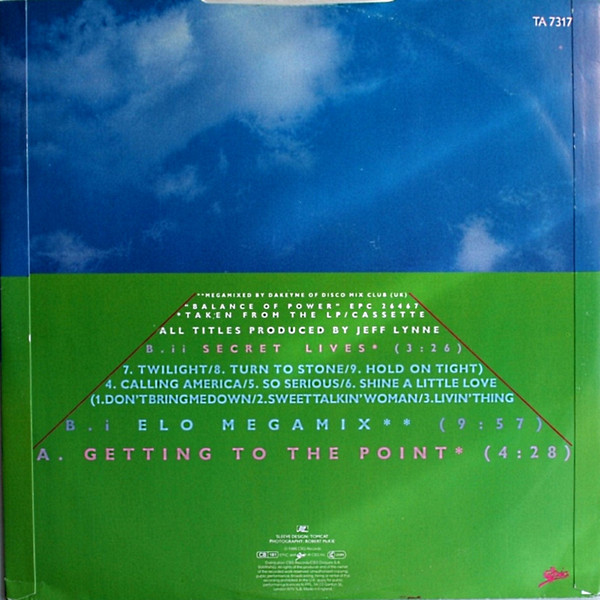 Cover design by:
Label: Epic, A7317
Country: United Kingdom
Item: 111
Discogs: https://www.discogs.com/release/1254382-Electric-Light-Orchestra-Getting-To-The-Point
Runout A: TA 7317 A1 C V
Runout B: TA 7317 B1 C V
A1: Getting to the point (Jeff Lynne) (4:28)
B1: ELO Megamix (Jeff Lynne) (9:57)
B2: Secret lives (Jeff Lynne) (3:26)