ELO 12" maxi: From the sun to the world.
Released: 1985
Produced by: Jeff Lynne
Engineered by: John Middelton.
Recorded in: Air London
Jeff Lynne: Vocals, guitar, Moog & harmonium.
Bev Bevan: Percussion.
Richard Tandy: Moog, piano, guitar, harmonium & vocal harmonies.
Michael D´Albuquerque: Bass & vocal harmonies.
Colin Walker: Violin.
Wilf Gibson: Violin.
Mike Edwards: Cello.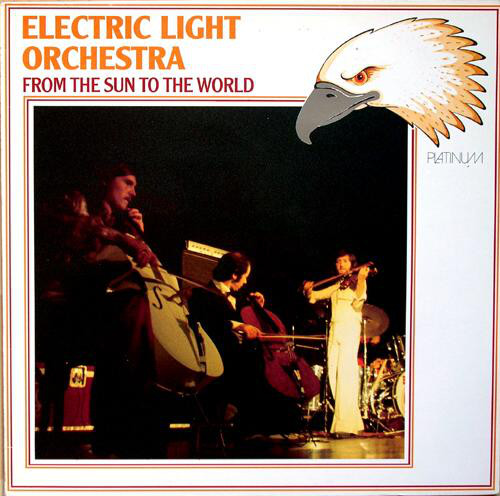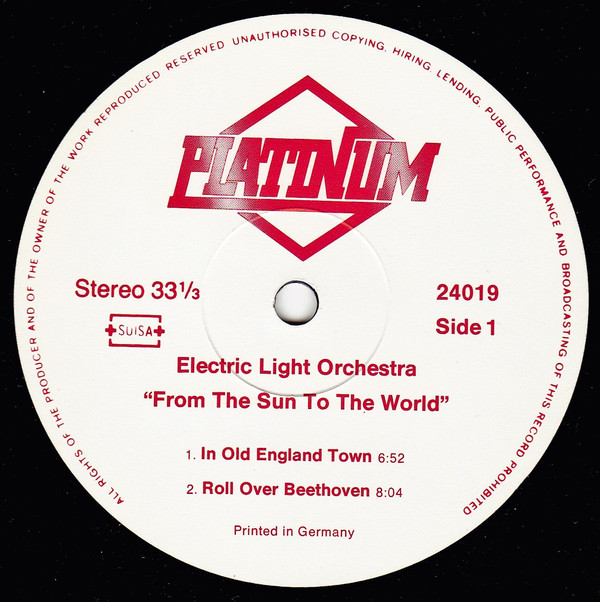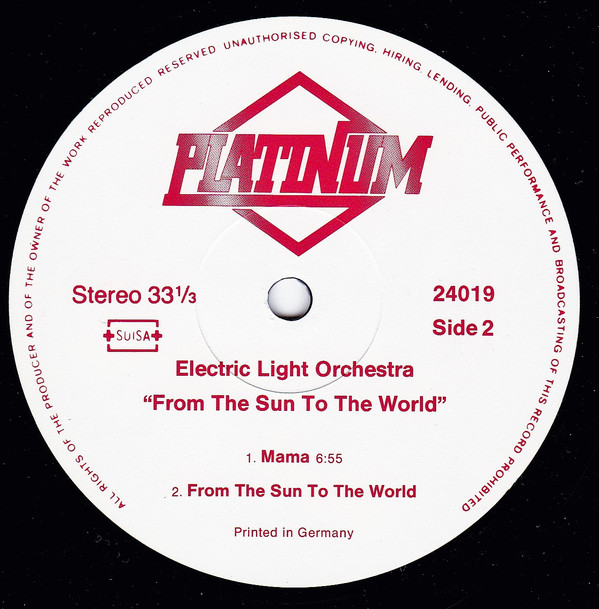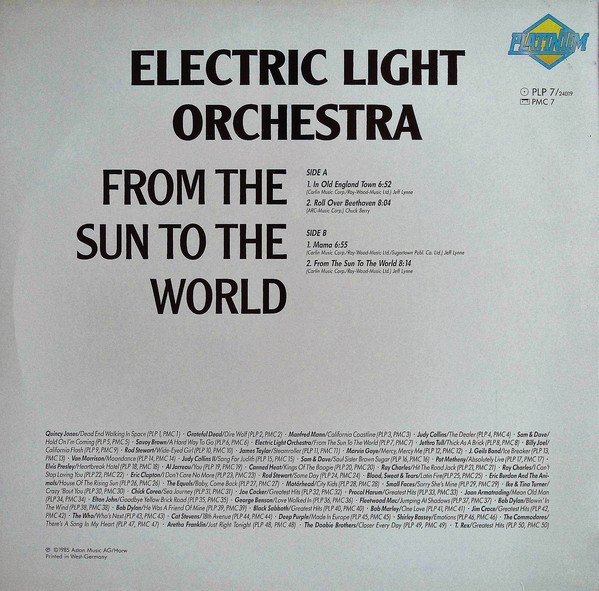 Cover design by:
Label: Platinum PLP 7/24019
Country: D
Item: 110
Discogs: https://www.discogs.com/release/1537095-Electric-Light-Orchestra-From-The-Sun-To-The-World
Runout A: 24019-A E.LIGHT ORCH. PF
Runout B: 24019-B E.LIGHT ORCH PF
A1: In old England town (Boogie no. 2) (Jeff Lynne) (6:52)
A2: Roll over Beethoven (Chuck Berry) (8:04)
B1: Mamma (Jeff Lynne) (6:55)
B2: From the sun to the world (Boogie no. 1) (Jeff Lynne) (8:14)