ELO 12": No answer.
Released: 1971
Produced by: Jeff Lynne & Roy Wood
Engineered by: Roger & Pete
Recorded in: Philips Studios London
Roy Wood: Vocals, cello, oboe, acoustic guitar, bass guitar, string bass, basson, clarinet, recorders, slide guitar & percussion.
Jeff Lynne: Vocals, piano, electric guitar, percussion & bass.
Bev Bevan: Drums & percussion.
Bill Hunt: French horn & hunting horn.
Steve Woolam: Violin.
Rick Price: Bass guitar on some original tracks (erased and redubbed by Wood and Lynne respectively)
This album (No answer) was ELO's debut and was in the UK called the Electric Light Orchestra and released on Harvest Records, single 10538 Overture obtains a 9th place in the UK and the album achieves a 32 place.
United Artists in the United States was calling Don Arden (ELO's manager) to get the title of the album, but when they failed to get him to the phone and the secretary says "No answer", the album will therefore be released in the US under the title No answer! it achieves a 196 place in the United States.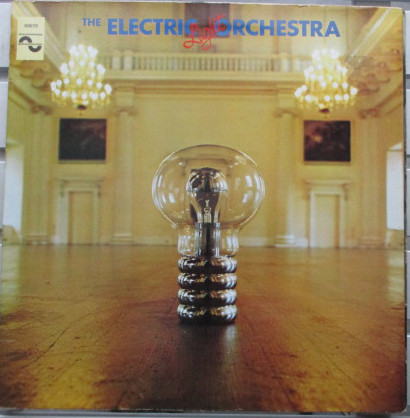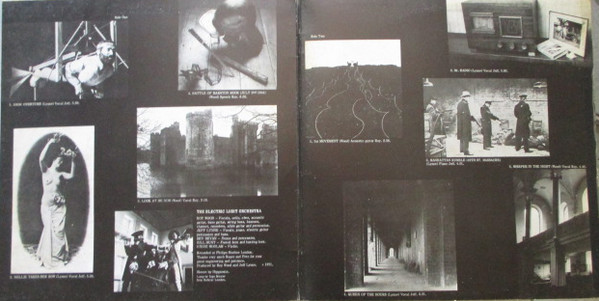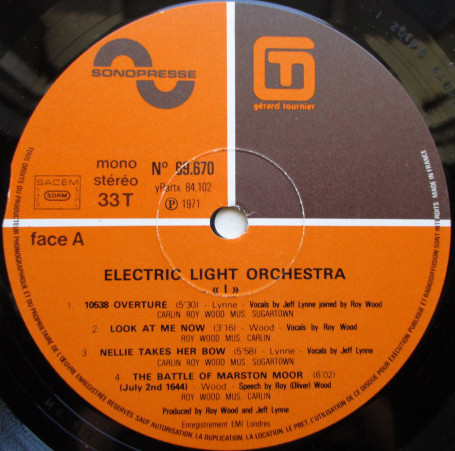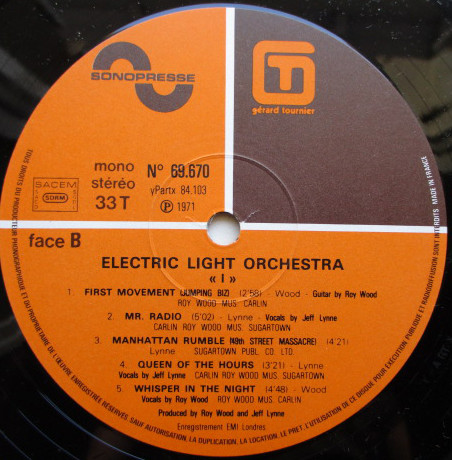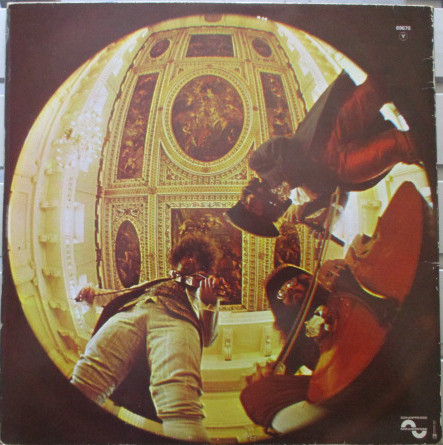 Cover design by: Hipgnosis
Label: Sonopresse, 69670
Country: France
Item: 59
Discogs: https://www.discogs.com/release/8858226-Electric-Light-Orchestra-The-Electric-Light-Orchestra
Runout A: 69670 A Y PARTX 84102 1 M6 317 716 2
Runout B: 69670 B Y PARTX 84103 1 M6 317 717 2
A1: 10538 Overture (Jeff Lynne) (5:30)
A2: Look at me now (Jeff Lynne) (3:16)
A3: Nellie takes her bow (Jeff Lynne) (5:58)
A4: Battle of Marston Moor (July 2nd 1644) (Roy Wood) (6:02)
B1: 1st. movement (Jeff Lynne) (2:58)
B2: Mr. Radio (Jeff Lynne) (5:02)
7: Manhattan rumble (49th st. massacre) (Jeff Lynne) (4:21)
8: Queen of the hours (Jeff Lynne) (3:21)
9: Whisper of the night (Roy Wood) (4:48)
___________________________________________________________________________________________________________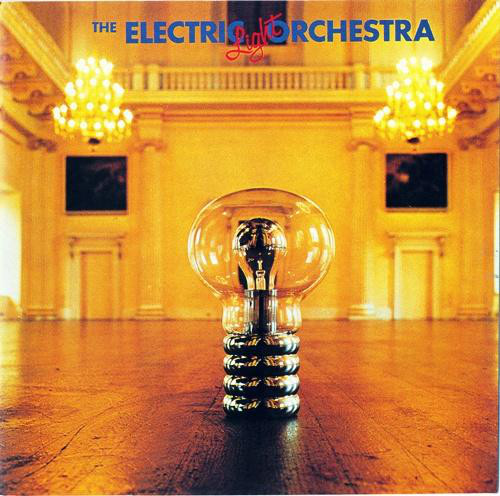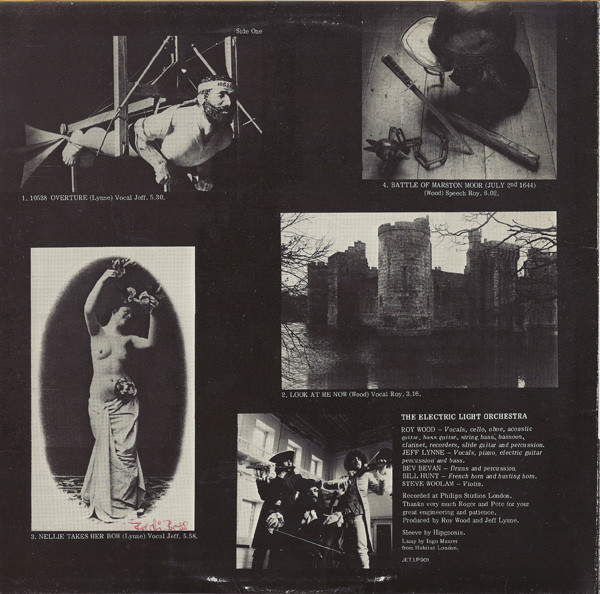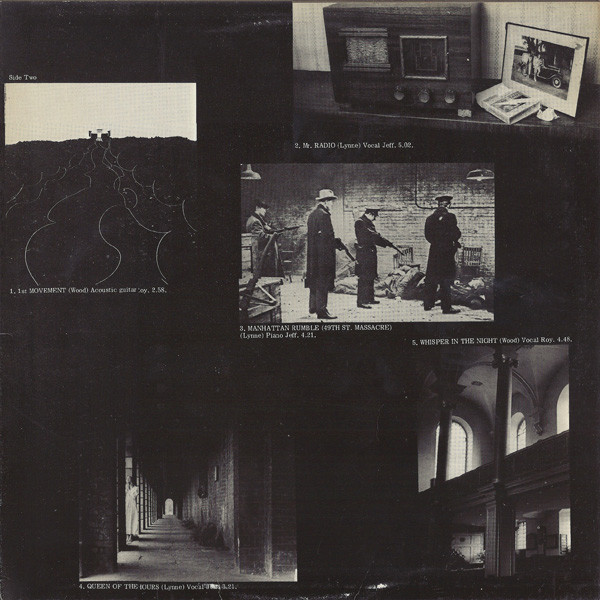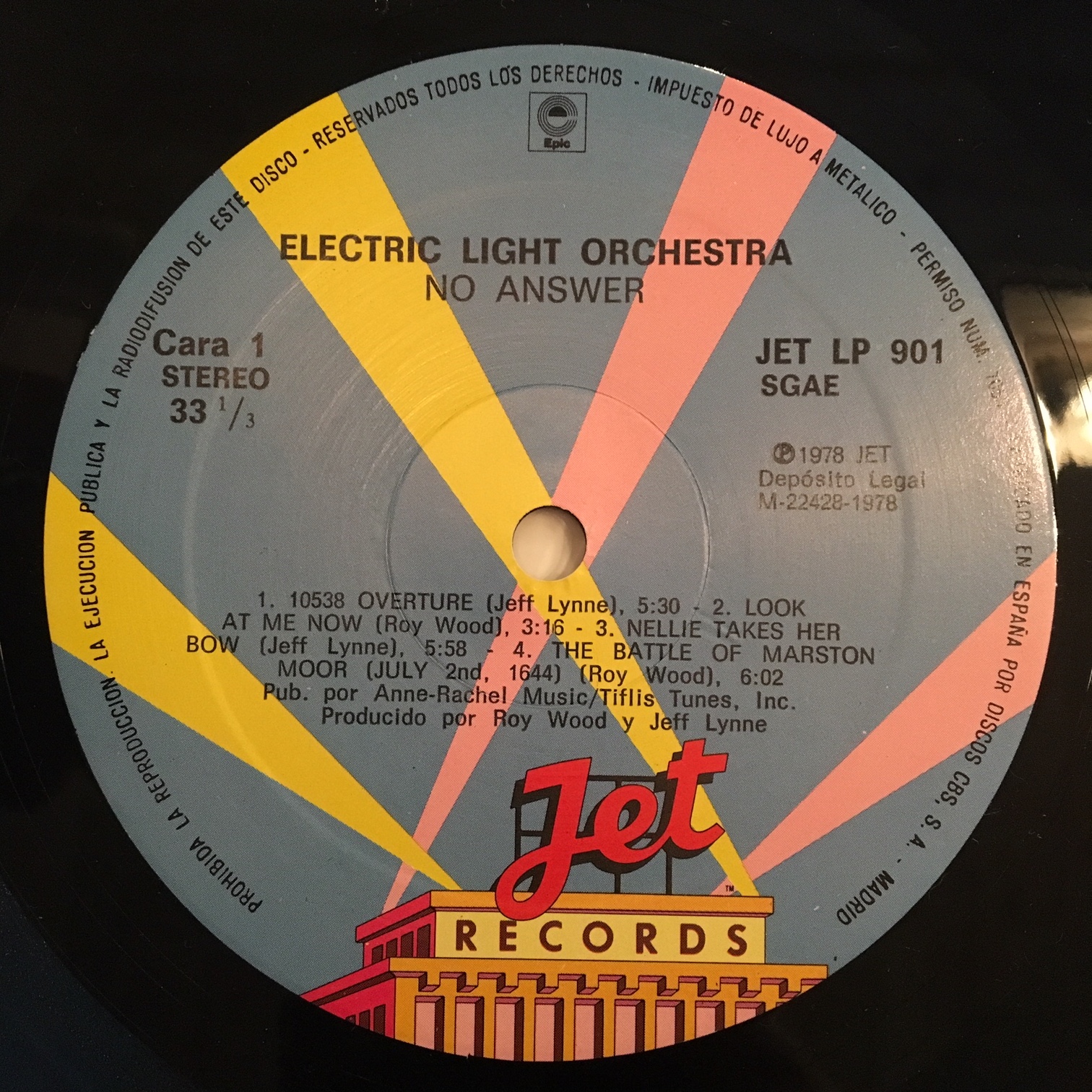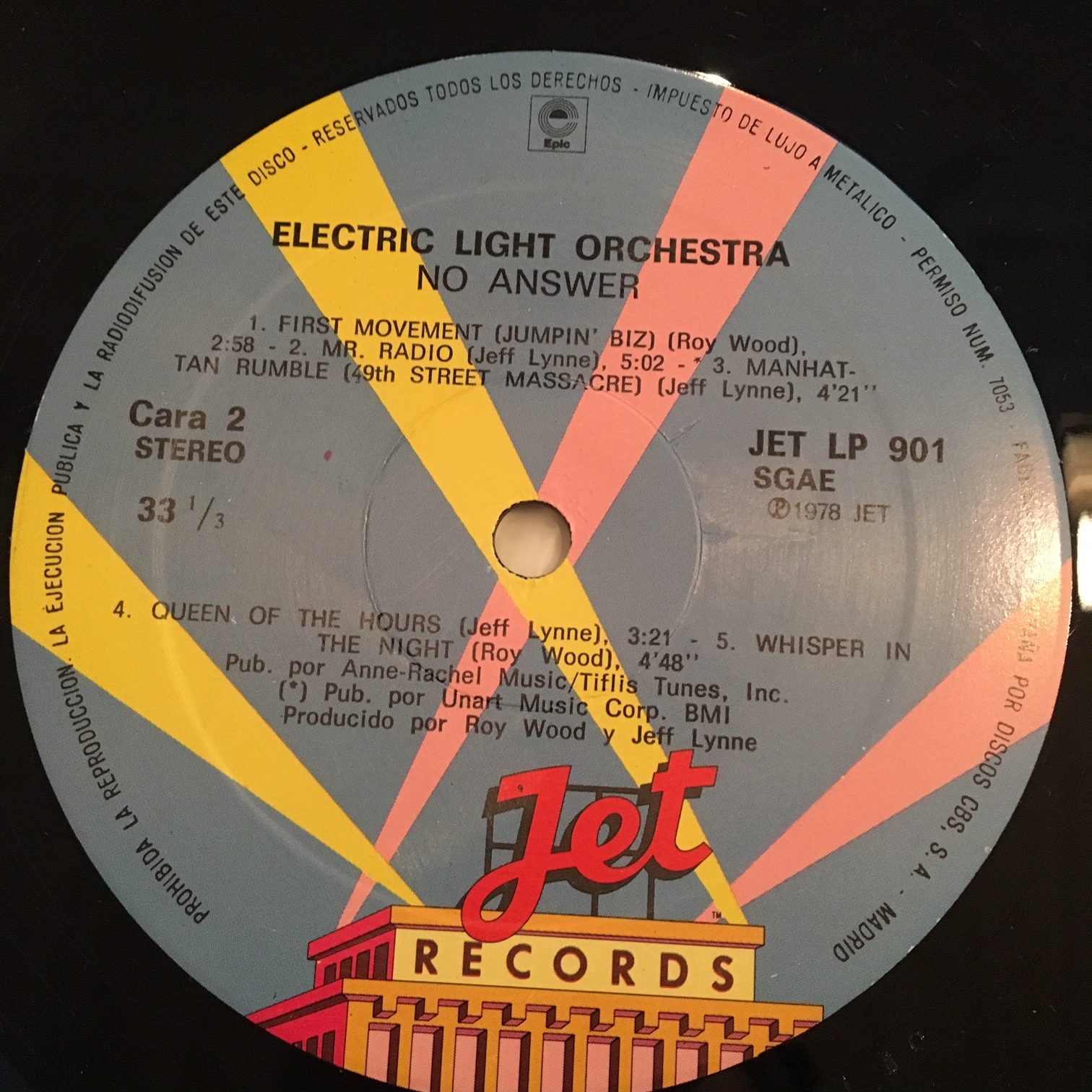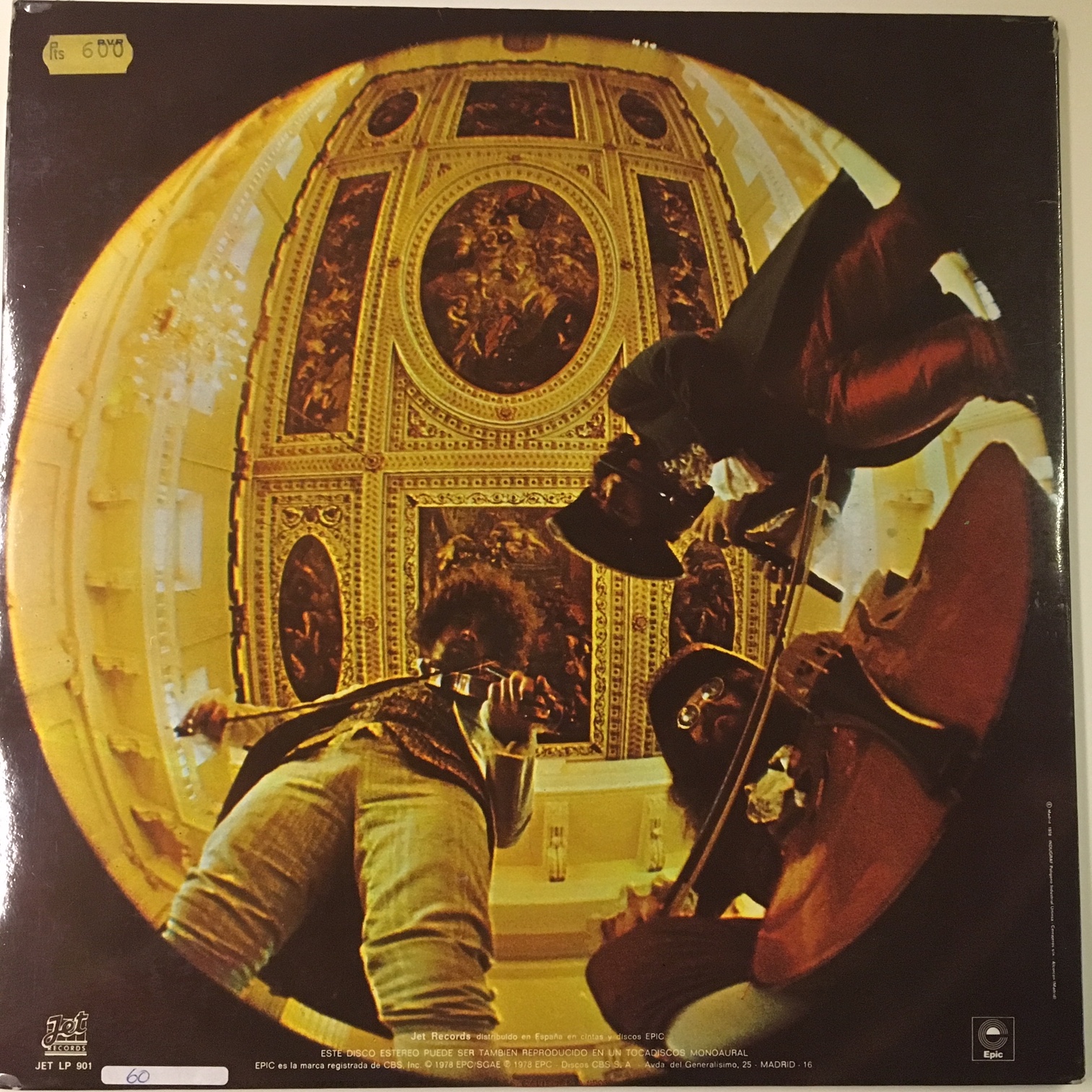 Cover design by: Hipgnosis
Label: Epic/Jet Records, JET 901
Country: E
Item: 60
Discogs: https://www.discogs.com/release/4563333-Electric-Light-Orchestra-No-Answer
Runout A: CA - 901-A0
Runout B: CA - 901-80

A1: 10538 Overture (Jeff Lynne) (5:30)
A2: Look at me now (Jeff Lynne) (3:16)
A3: Nellie takes her bow (Jeff Lynne) (5:58)
A4: Battle of Marston Moor (July 2nd 1644) (Roy Wood) (6:02)
B1: 1st. movement (Jeff Lynne) (2:58)
B2: Mr. Radio (Jeff Lynne) (5:02)
B3: Manhattan rumble (49th st. massacre) (Jeff Lynne) (4:21)
B4: Queen of the hours (Jeff Lynne) (3:21)
B5: Whisper of the night (Roy Wood) (4:48)
___________________________________________________________________________________________________________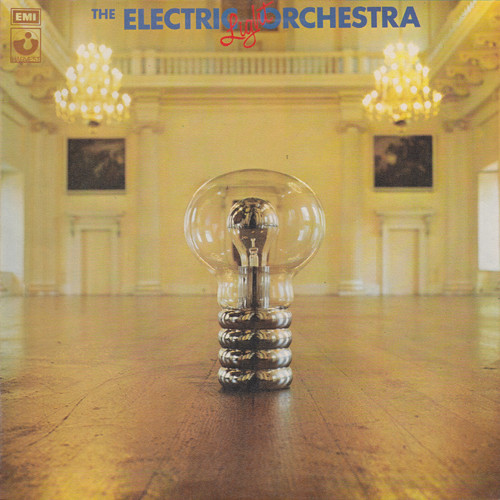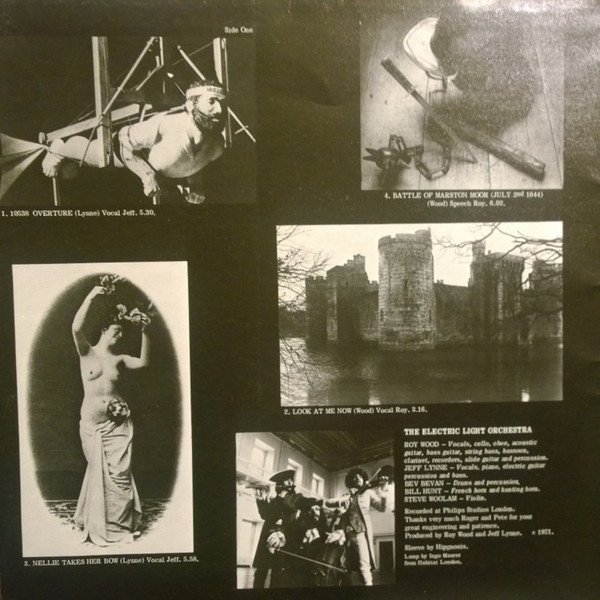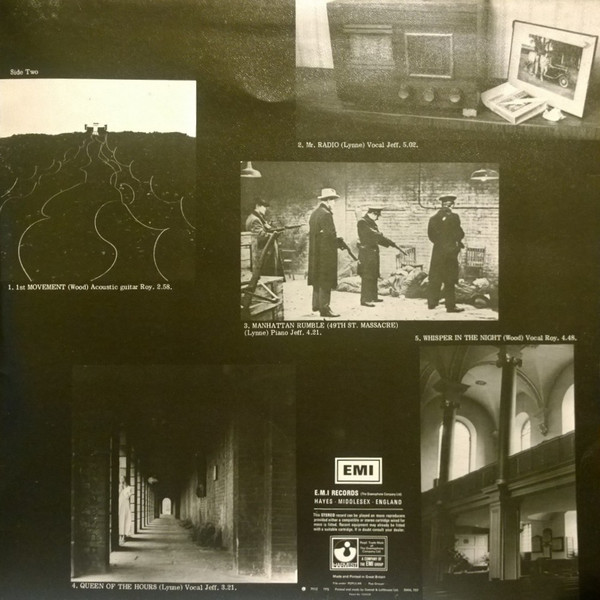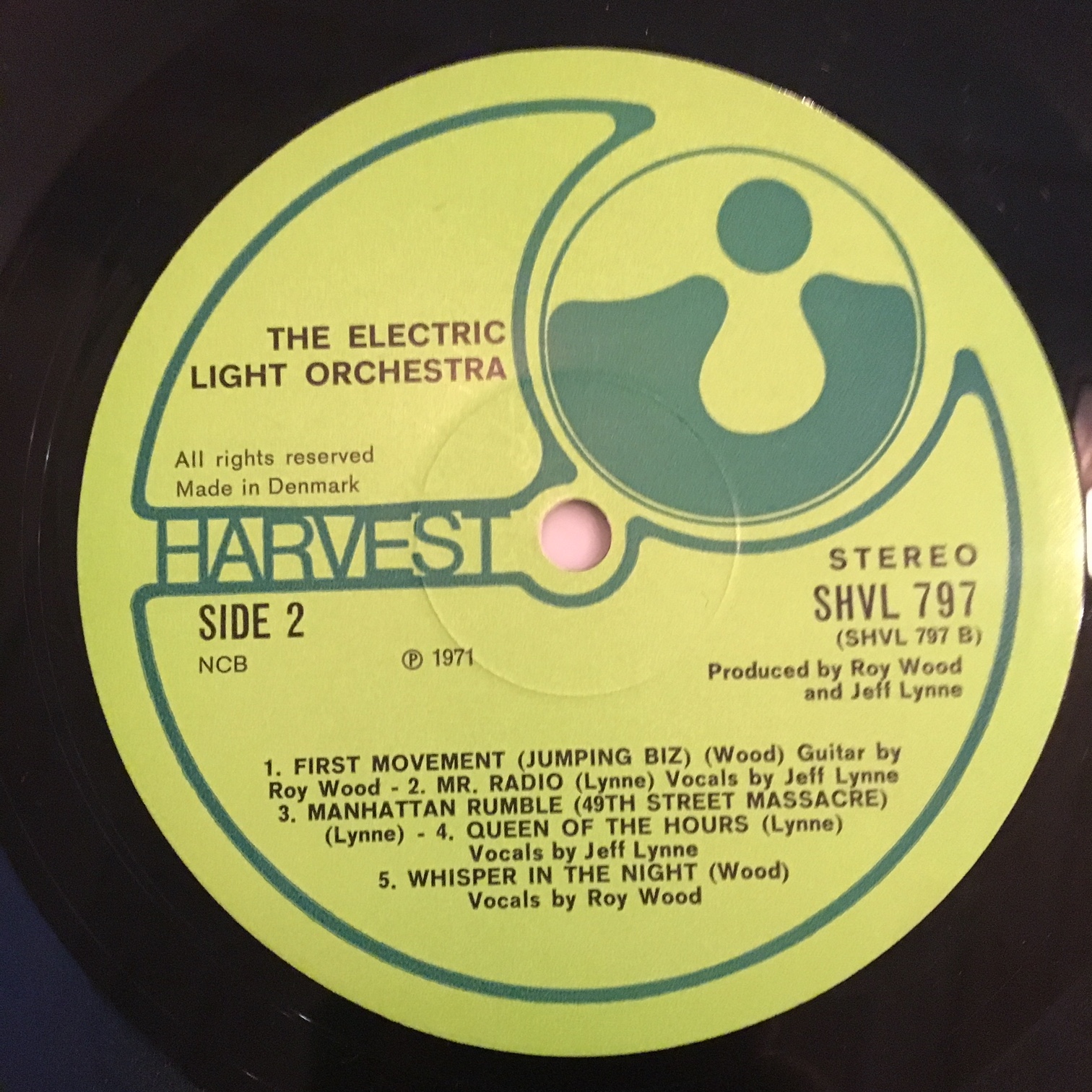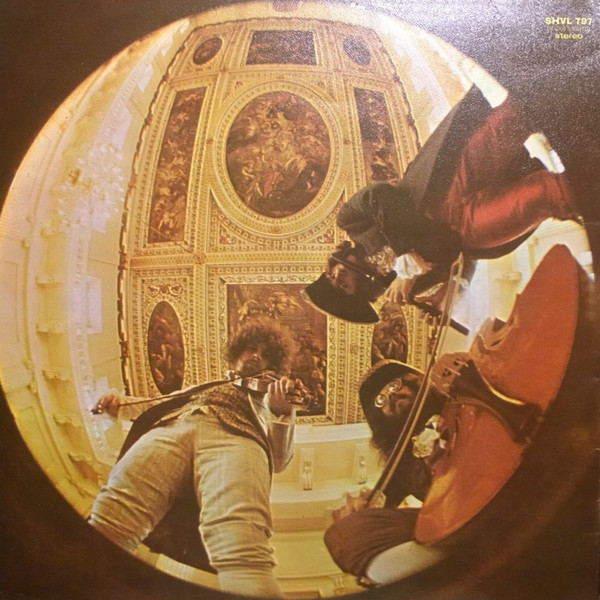 Cover design by: Hipgnosis
Label: Harvest EMI, SHVL 797
Country: DK
Item: 63
Discogs: https://www.discogs.com/release/4003384-The-Electric-Light-Orchestra-The-Electric-Light-Orchestra
Runout A: SHVL 797A-1U SHVL 797A//2 33
Runout B: SHVL 797B-1U SHVL 797B//2 1.1 O
A1: 10538 Overture (Jeff Lynne) (5:30)
A2: Look at me now (Jeff Lynne) (3:16)
A3: Nellie takes her bow (Jeff Lynne) (5:58)
A4: Battle of Marston Moor (July 2nd 1644) (Roy Wood) (6:02)
B1: 1st. movement (Jeff Lynne) (2:58)
B2: Mr. Radio (Jeff Lynne) (5:02)
B3: Manhattan rumble (49th st. massacre) (Jeff Lynne) (4:21)
B4: Queen of the hours (Jeff Lynne) (3:21)
B5: Whisper of the night (Roy Wood) (4:48)
___________________________________________________________________________________________________________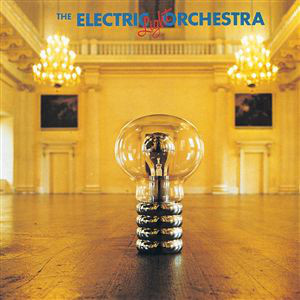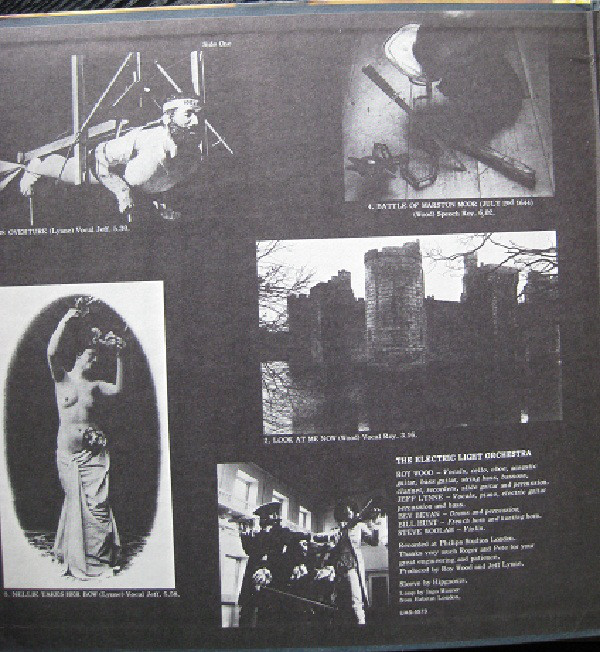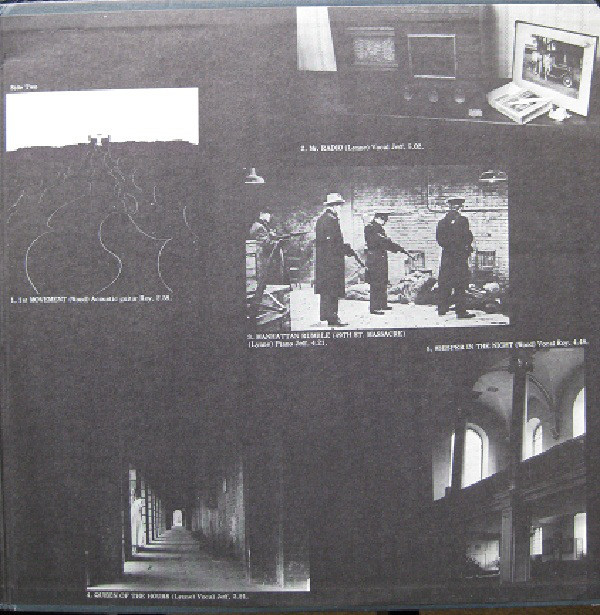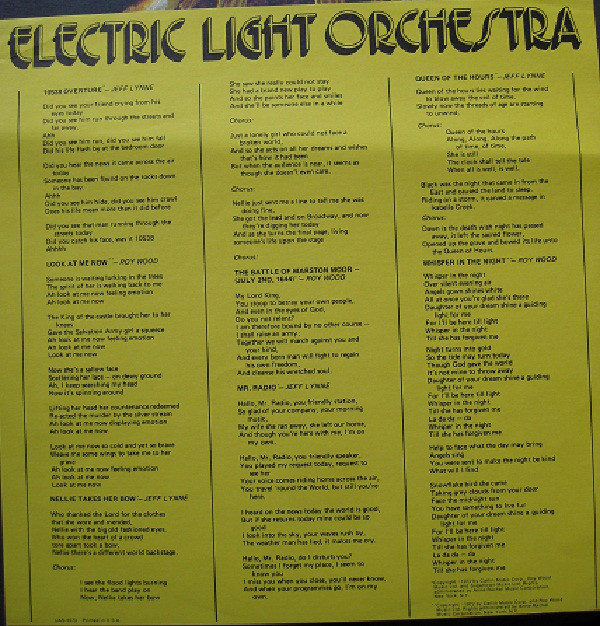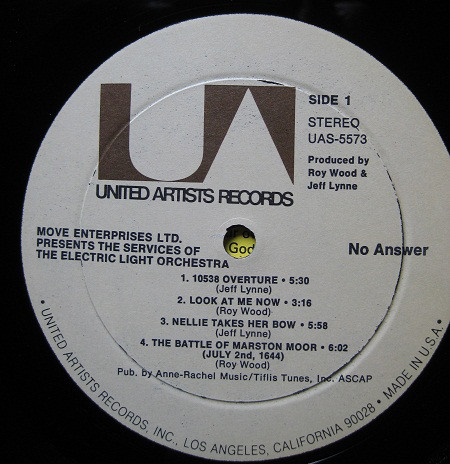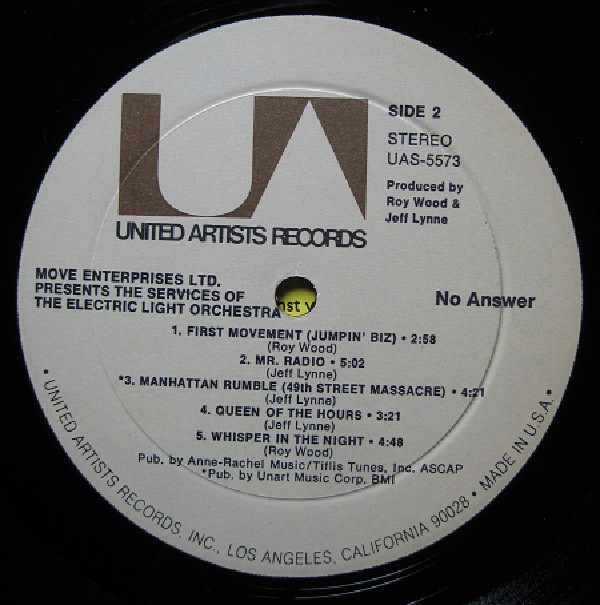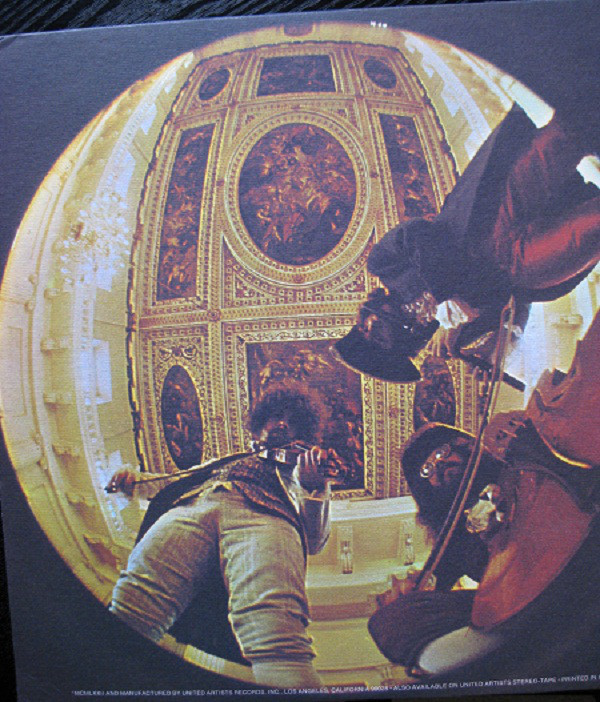 Cover design by: Hipgnosis
Label: United Artists, UAS-5573
Country: US
Item: 62
Discogs: https://www.discogs.com/release/448843-Electric-Light-Orchestra-No-Answer
Runout A: UAS-5573-A(2) BB #17
Runout B: UAS-5573-B BB #58
A1: 10538 Overture (Jeff Lynne) (5:30)
A2: Look at me now (Jeff Lynne) (3:16)
A3: Nellie takes her bow (Jeff Lynne) (5:58)
A4: Battle of Marston Moor (July 2nd 1644) (Roy Wood) (6:02)
B1: 1st. movement (Jeff Lynne) (2:58)
B2: Mr. Radio (Jeff Lynne) (5:02)
B3: Manhattan rumble (49th st. massacre) (Jeff Lynne) (4:21)
B4: Queen of the hours (Jeff Lynne) (3:21)
B5: Whisper of the night (Roy Wood) (4:48)
___________________________________________________________________________________________________________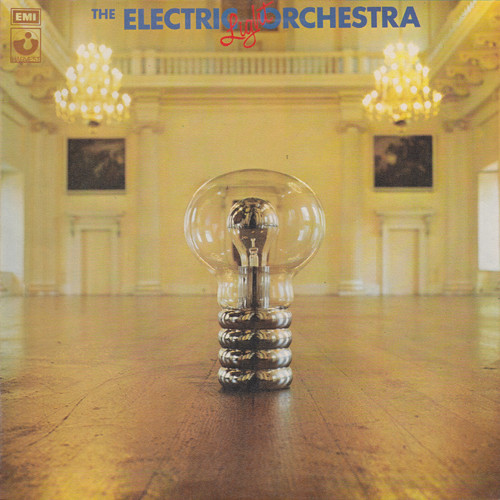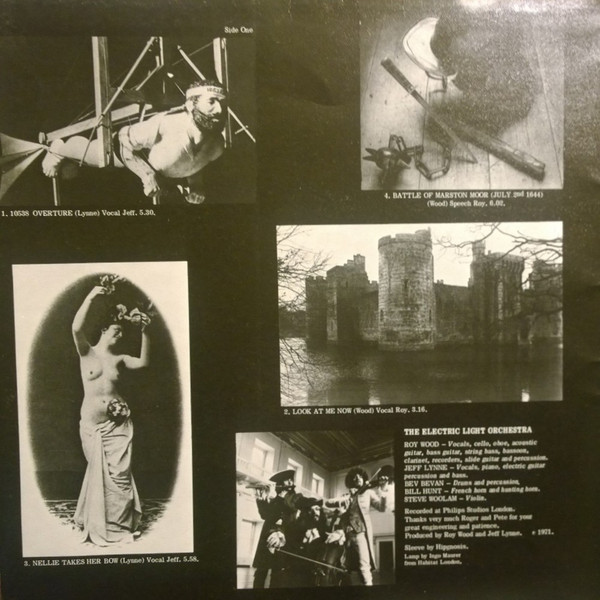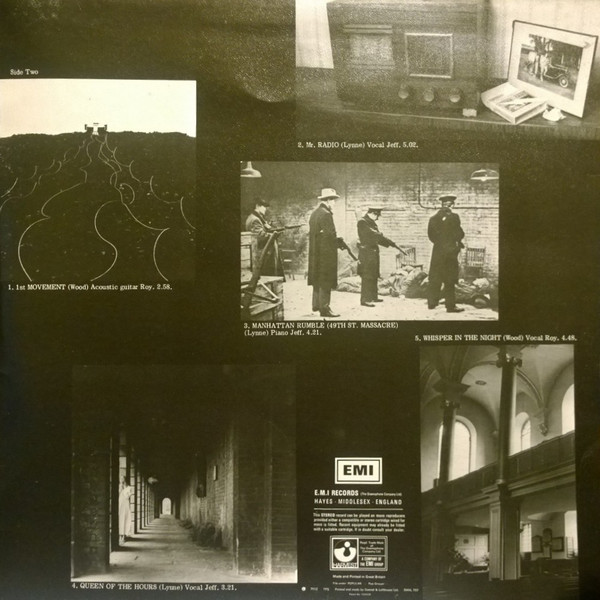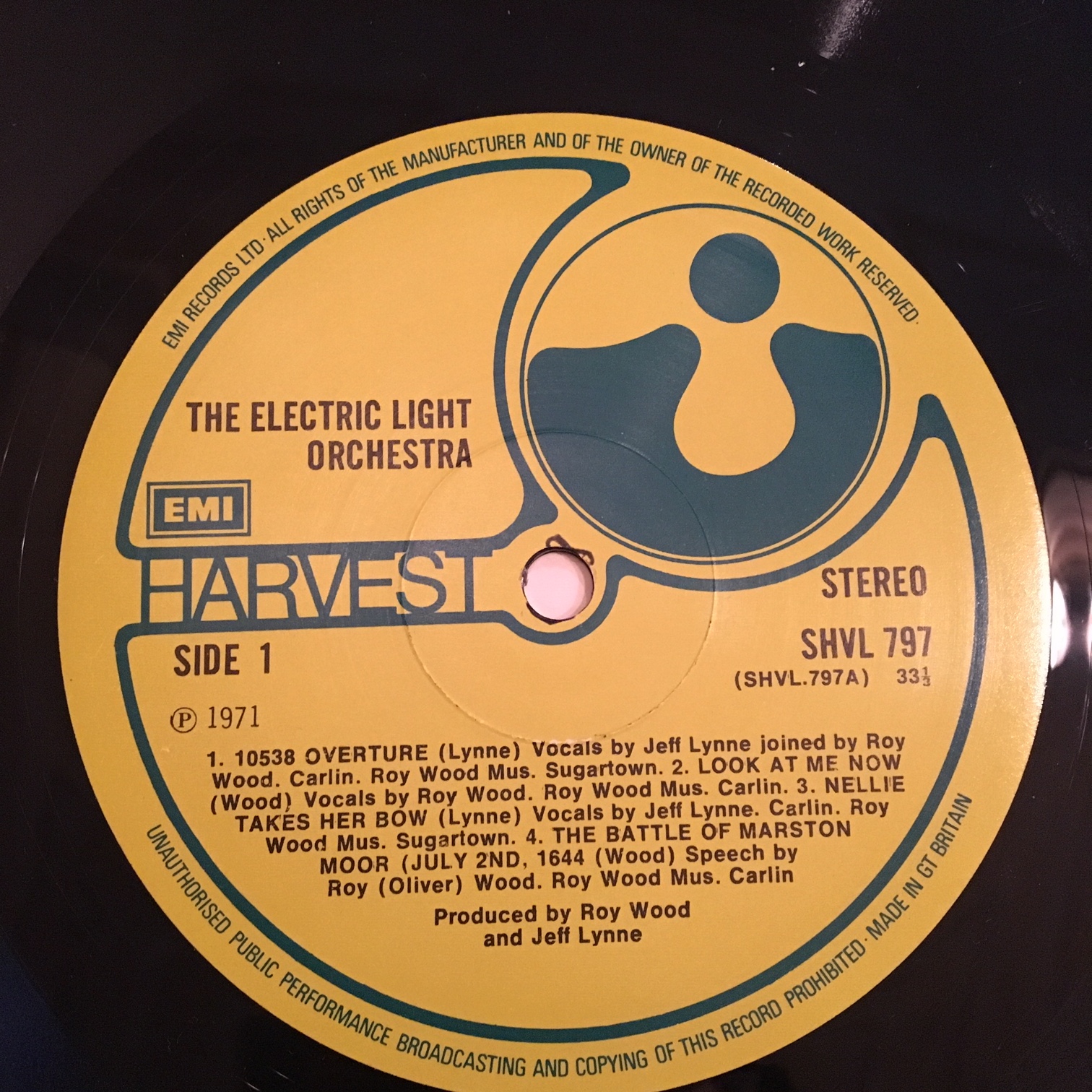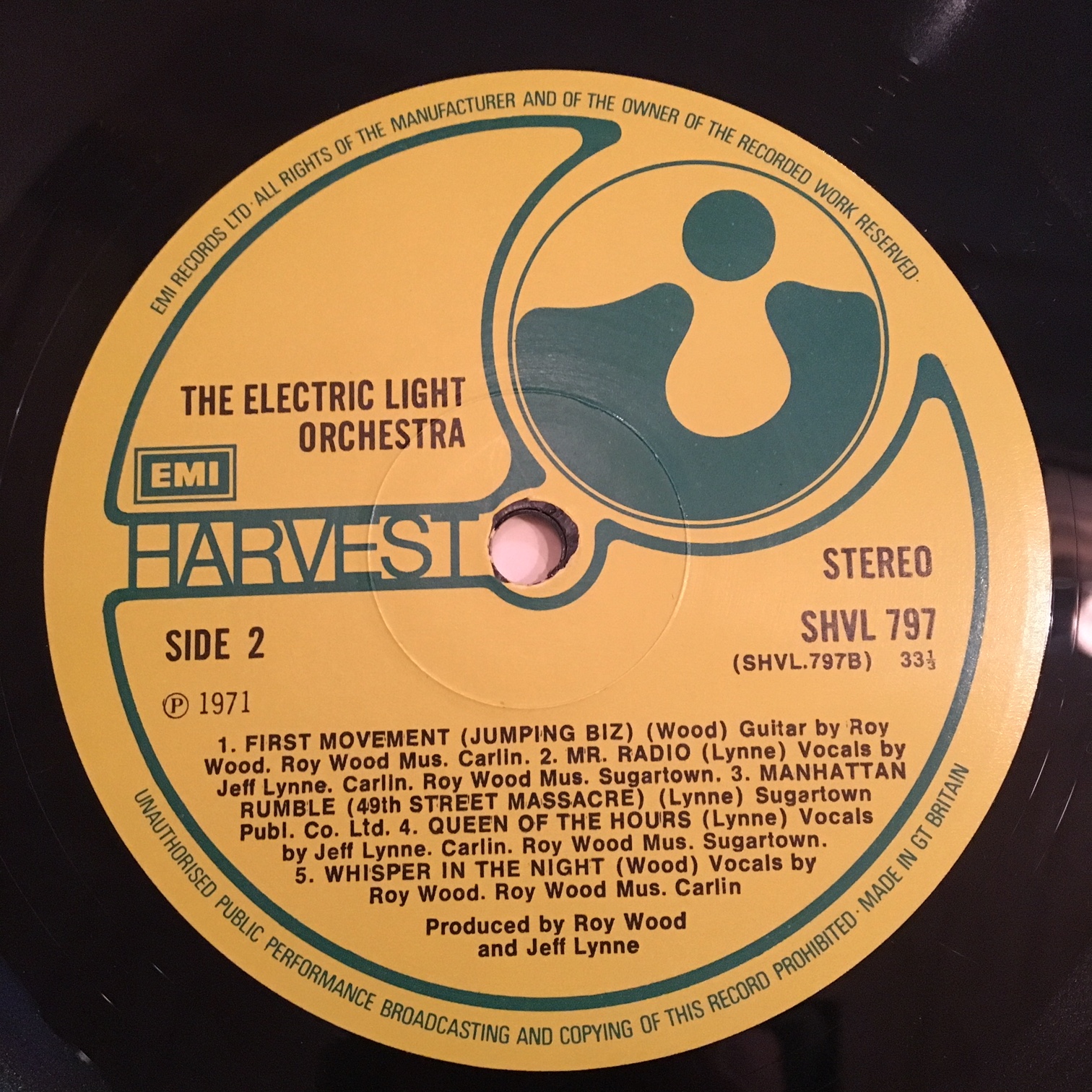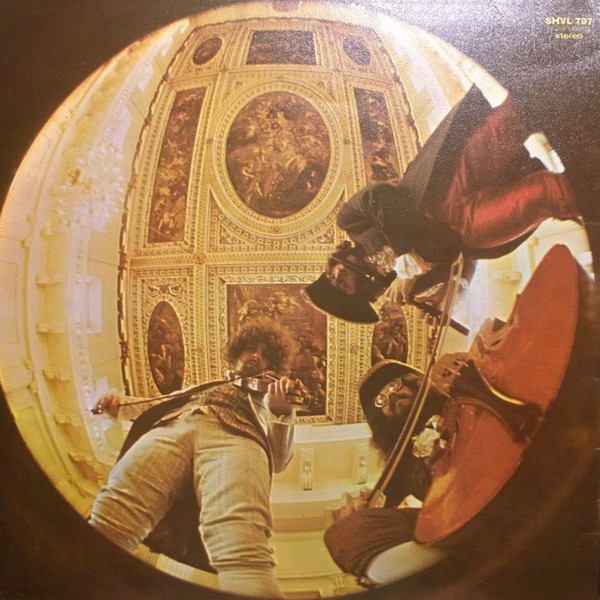 Cover design by: Hipgnosis
Label: Harvest EMI, SHVL 797
Country: UK
Item: 61
Discogs: https://www.discogs.com/release/1542119-The-Electric-Light-Orchestra-The-Electric-Light-Orchestra
Runout A: SHVL 797A-1U SHVL 797 A//2
Runout B: SHVL 797-1U SHVL 797 B//2

A1: 10538 Overture (Jeff Lynne) (5:30)
A2: Look at me now (Jeff Lynne) (3:16)
A3: Nellie takes her bow (Jeff Lynne) (5:58)
A4: Battle of Marston Moor (July 2nd 1644) (Roy Wood) (6:02)
B1: 1st. movement (Jeff Lynne) (2:58)
B2: Mr. Radio (Jeff Lynne) (5:02)
B3: Manhattan rumble (49th st. massacre) (Jeff Lynne) (4:21)
B4: Queen of the hours (Jeff Lynne) (3:21)
B5: Whisper of the night (Roy Wood) (4:48)
___________________________________________________________________________________________________________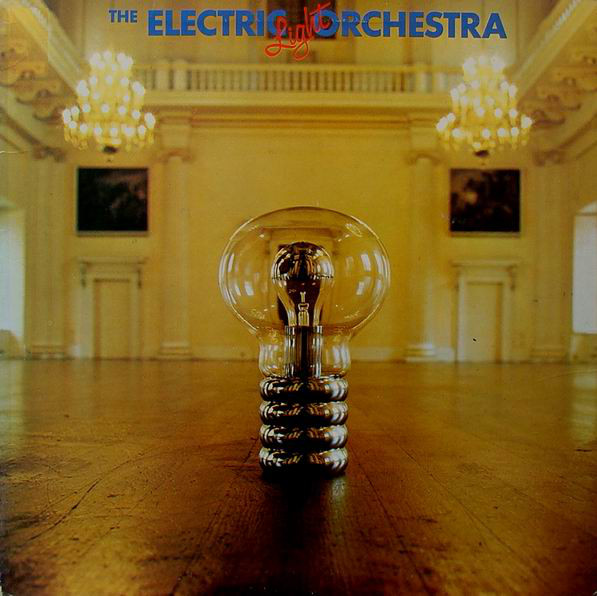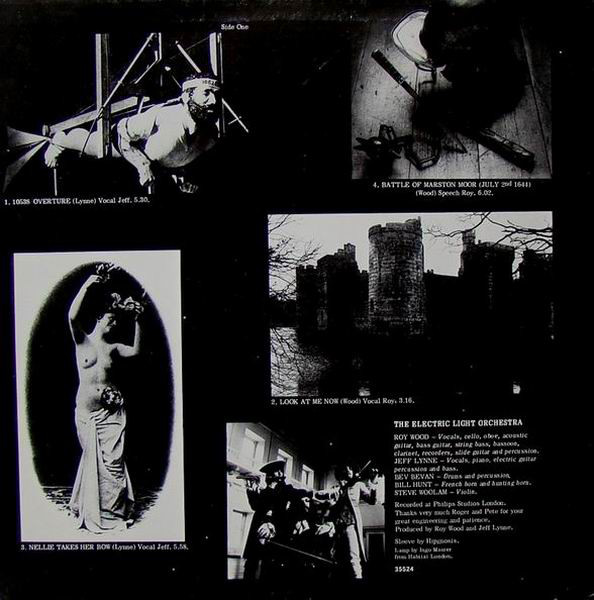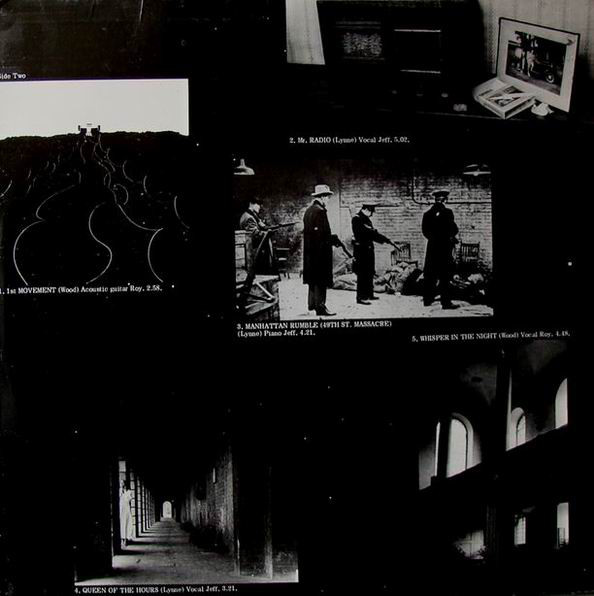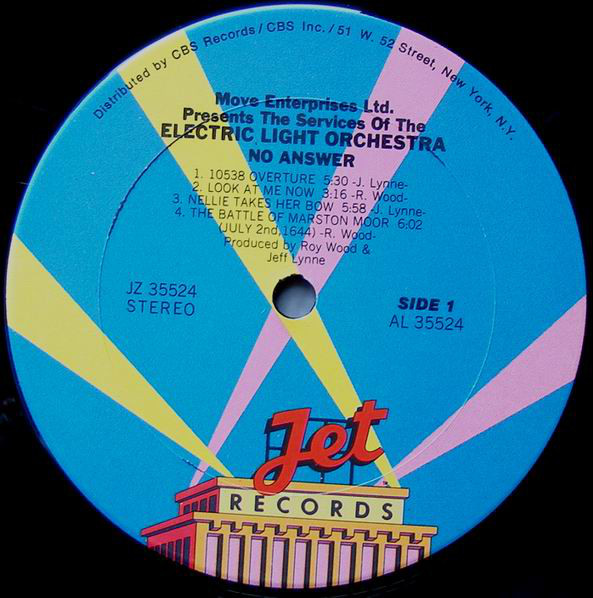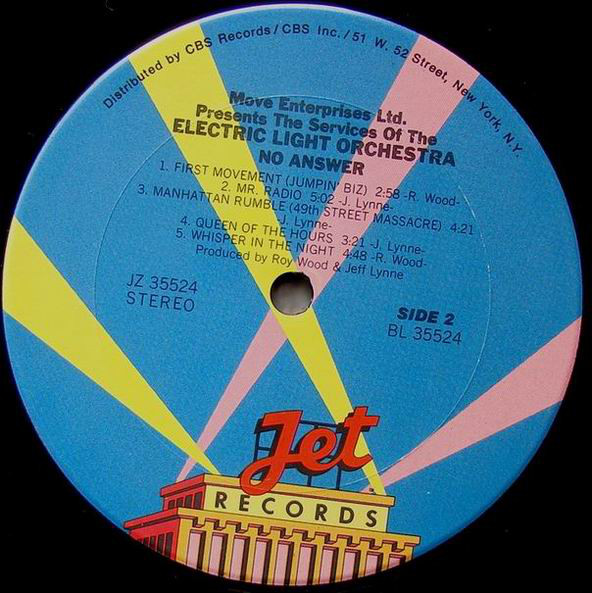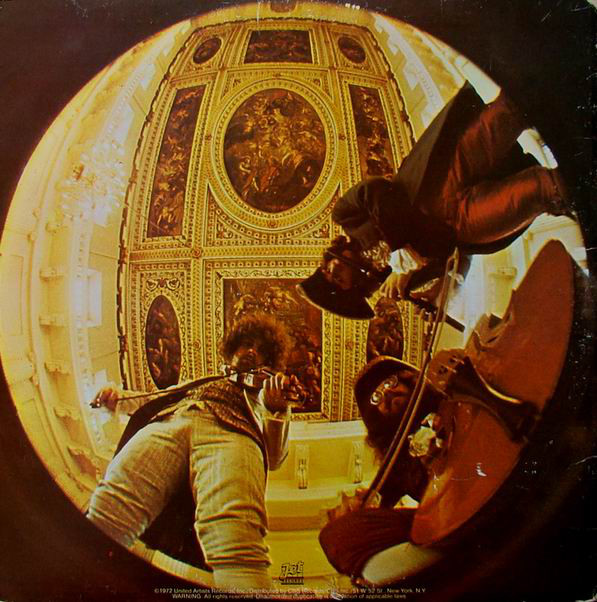 Cover design by: Hipgnosis
Label: Jet / CBS, PZ 35524 AL 35524
Country: US
Item: 677
Discogs: https://www.discogs.com/release/2857202-Electric-Light-Orchestra-No-Answer
Runout A: PAL-35524-1C
Runout B: PBL-35524-1D

A1: 10538 Overture (Jeff Lynne) (5:30)
A2: Look at me now (Jeff Lynne) (3:16)
A3: Nellie takes her bow (Jeff Lynne) (5:58)
A4: Battle of Marston Moor (July 2nd 1644) (Roy Wood) (6:02)
B1: 1st. movement (Jeff Lynne) (2:58)
B2: Mr. Radio (Jeff Lynne) (5:02)
B3: Manhattan rumble (49th st. massacre) (Jeff Lynne) (4:21)
B4: Queen of the hours (Jeff Lynne) (3:21)
B5: Whisper of the night (Roy Wood) (4:48)