Wizzard, 12":
Introducing Eddy and the Falcons.
Released: 1974
Produced by: Roy Wood
Engineered by:
Recorded in:
Roy Wood: Vocals, guitars, drums, oboe, cello, bass, keyboards, bassoon, string bass, tenor and baritone saxes & percussion.
Rick Price: Guitar, bass guitar, vocals & percussion.
Bill Hunt: Piano.
Nick Pentelow: Tenor sax.
Mike Burney: Baritone & tenor sax.
Keith Smart: Drums.
Charlie Grima: Percussion.
Bob Brady: Piano & vocals (on Rock ´n´roll tonight) and incidental boogies.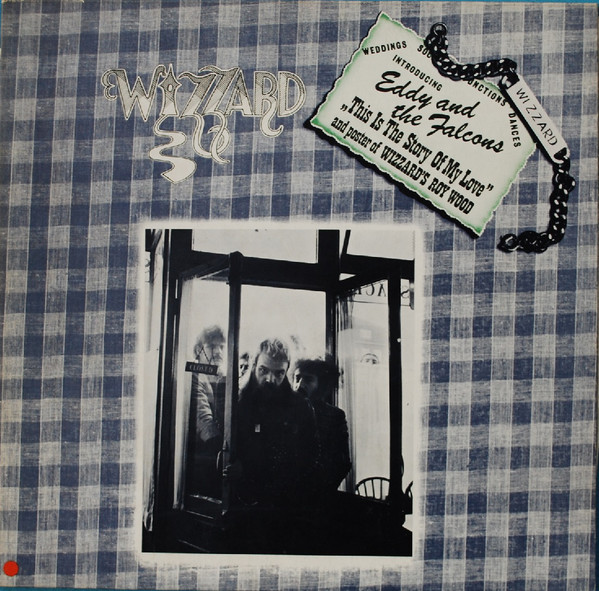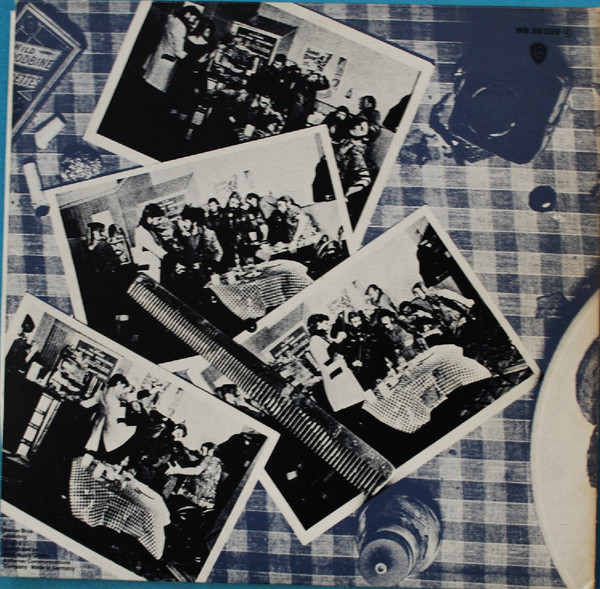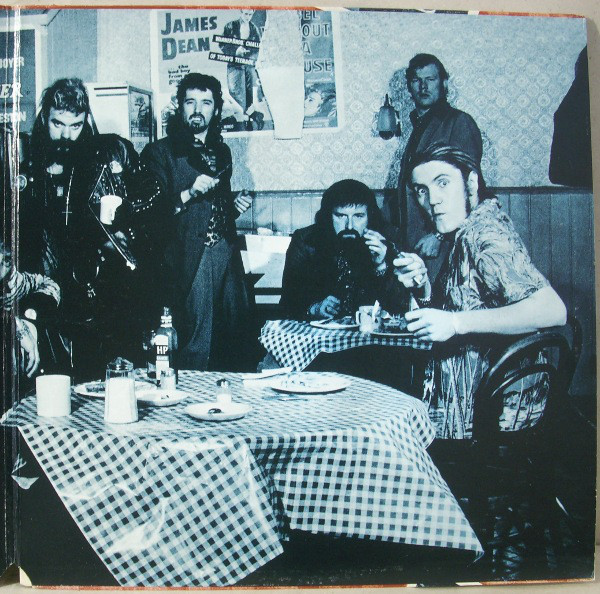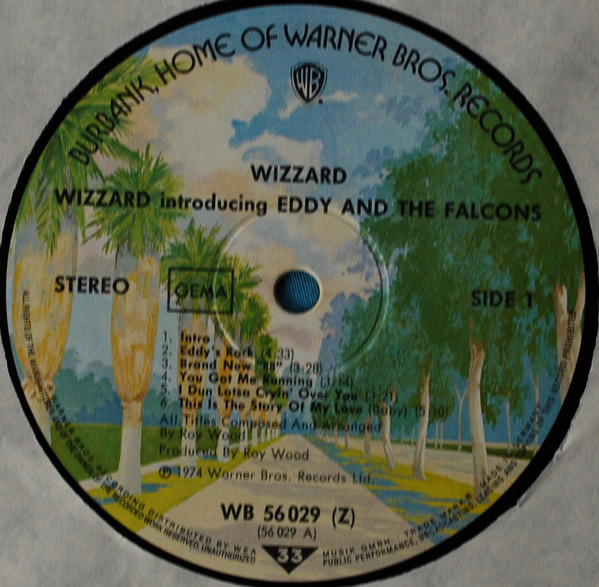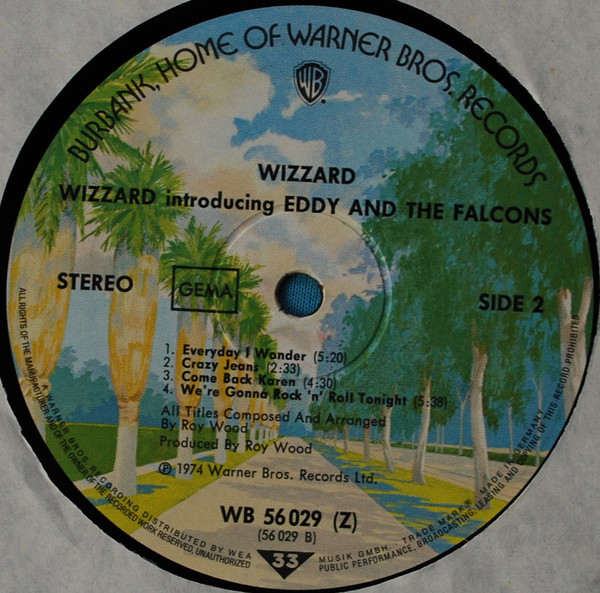 Cover design by: Seabrook / Gravers / A Slett
Label: Warner Bros., WB 56 029 (Z)
Country: D
Item: 502
Discogs: https://www.discogs.com/release/11329425-Wizzard-Introducing-Eddy-And-The-Falcons
Runout A: WEA 56029-A 3 Manufactured in Germany
Runout B: WEA 56029-B" PF Manufactured in Germany

A1: Intro
A2: Eddy´s rock (Roy Wood) (4:33)
A3: Brand new ''88'' (Roy Wood) (3:28)
A4: You got me runnin´ (Roy Wood) (3:14)
A5: I dun lotsa cryin´ over you (Roy Wood) (3:21)
A6: This is the story of my love (baby) (Roy Wood) (5:10)
B1: Everyday I wonder (Roy Wood) (5:20)
B2: Crazy Jeans (Roy Wood) (2:33)
B3: Come back Karen (Roy Wood) (4:30)
B4: We´re Gonna Rock´n´roll tonight (Roy Wood) (5:38)
________________________________________________________________________________________________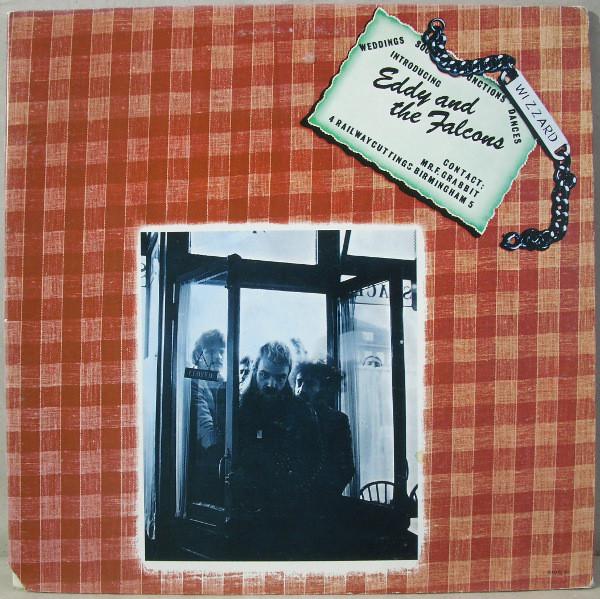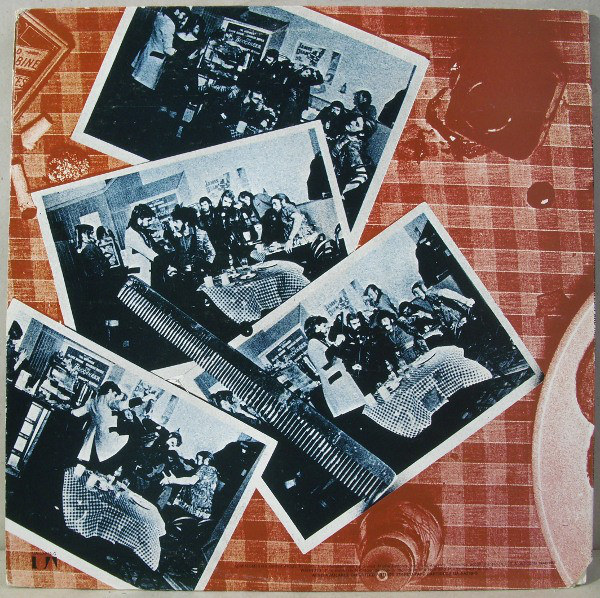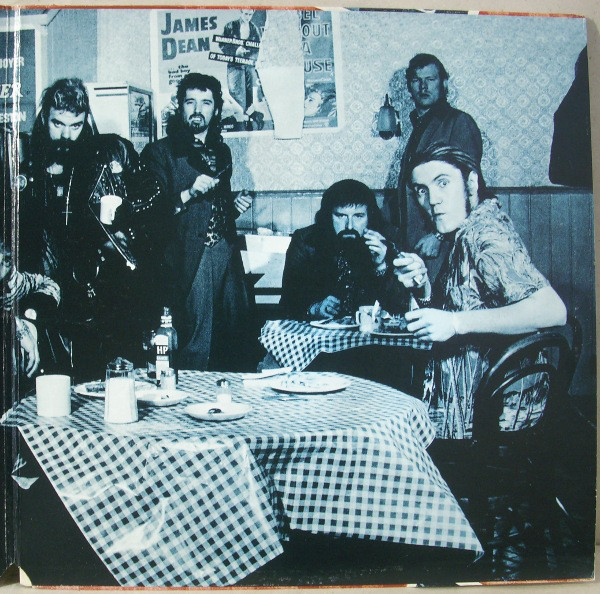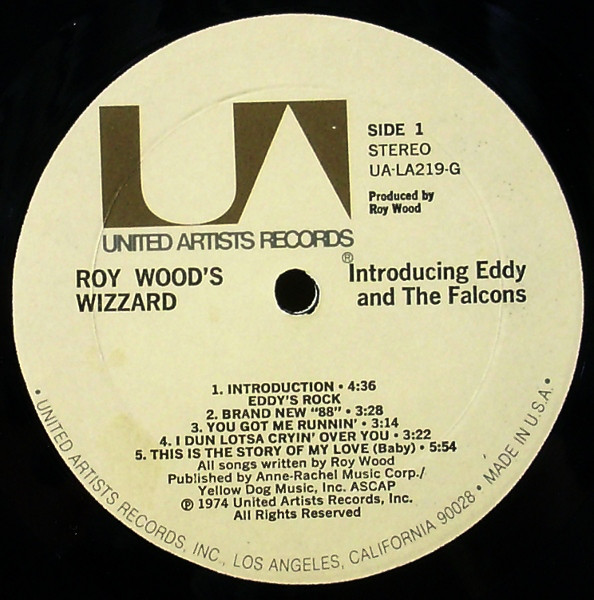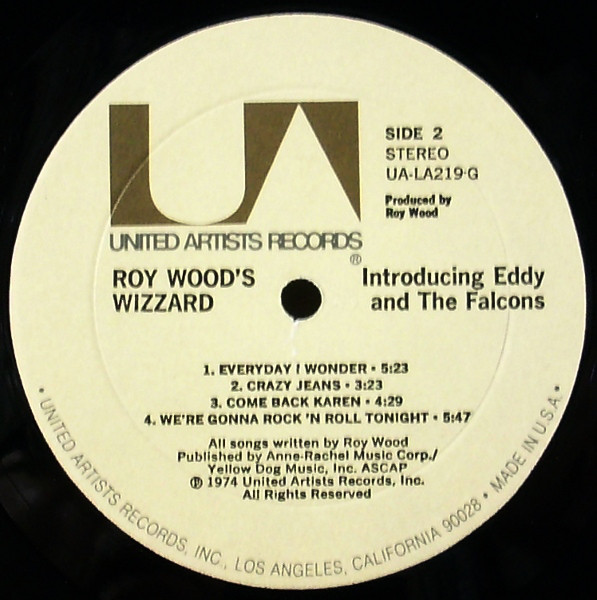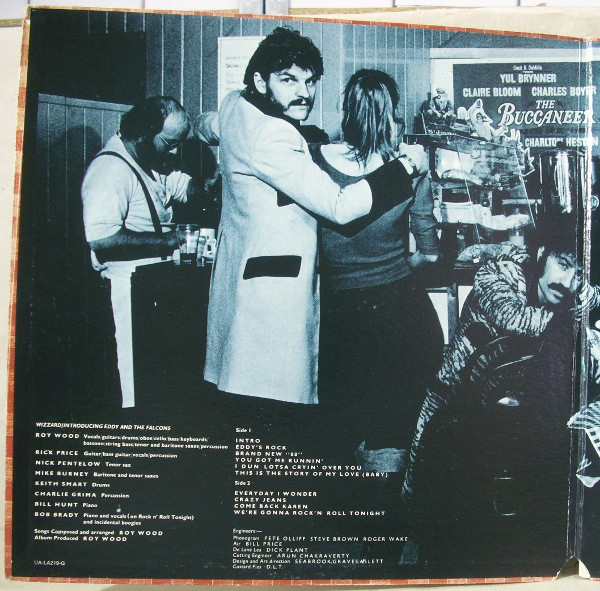 Cover design by: Seabrook / Gravers / A Slett
Label: United Artists, UA-LA219-G
Country: US
Item: 503
Discogs: https://www.discogs.com/release/1906861-Wizzard-Introducing-Eddy-And-The-Falcons
Runout A: T1 UALA-219-G1-2 TLM-M
Runout B: T1 UALA-219-G-2-1 TLM-M
A1: Intro
A2: Eddy´s rock (Roy Wood) (4:33)
A3: Brand new ''88'' (Roy Wood) (3:28)
A4: You got me runnin´ (Roy Wood) (3:14)
A5: I dun lotsa cryin´ over you (Roy Wood) (3:22)
A6: This is the story of my love (baby) (Roy Wood) (5:44)
B1: Everyday I wonder (Roy Wood) (5:23)
B2: Crazy Jeans (Roy Wood) (3:23)
B3: Come back Karen (Roy Wood) (4:29)
B4: We´re Gonna Rock´n´roll tonight (Roy Wood) (5:47)