THE MOODY BLUES, 7":
The other side of life
Released: 1986
Produced by: Tony Visconti
Engineered by:
Recorded in: Good Earth Records, London. s2. Recorded live Wembley dec. 1984.
Mike Pinder: Keyboards.
Justin Hayward: Guitar & vocal.
Graeme Edge: Drums.
Ray Thomas: Vocals & harp.
John Lodge: Bass & vocals.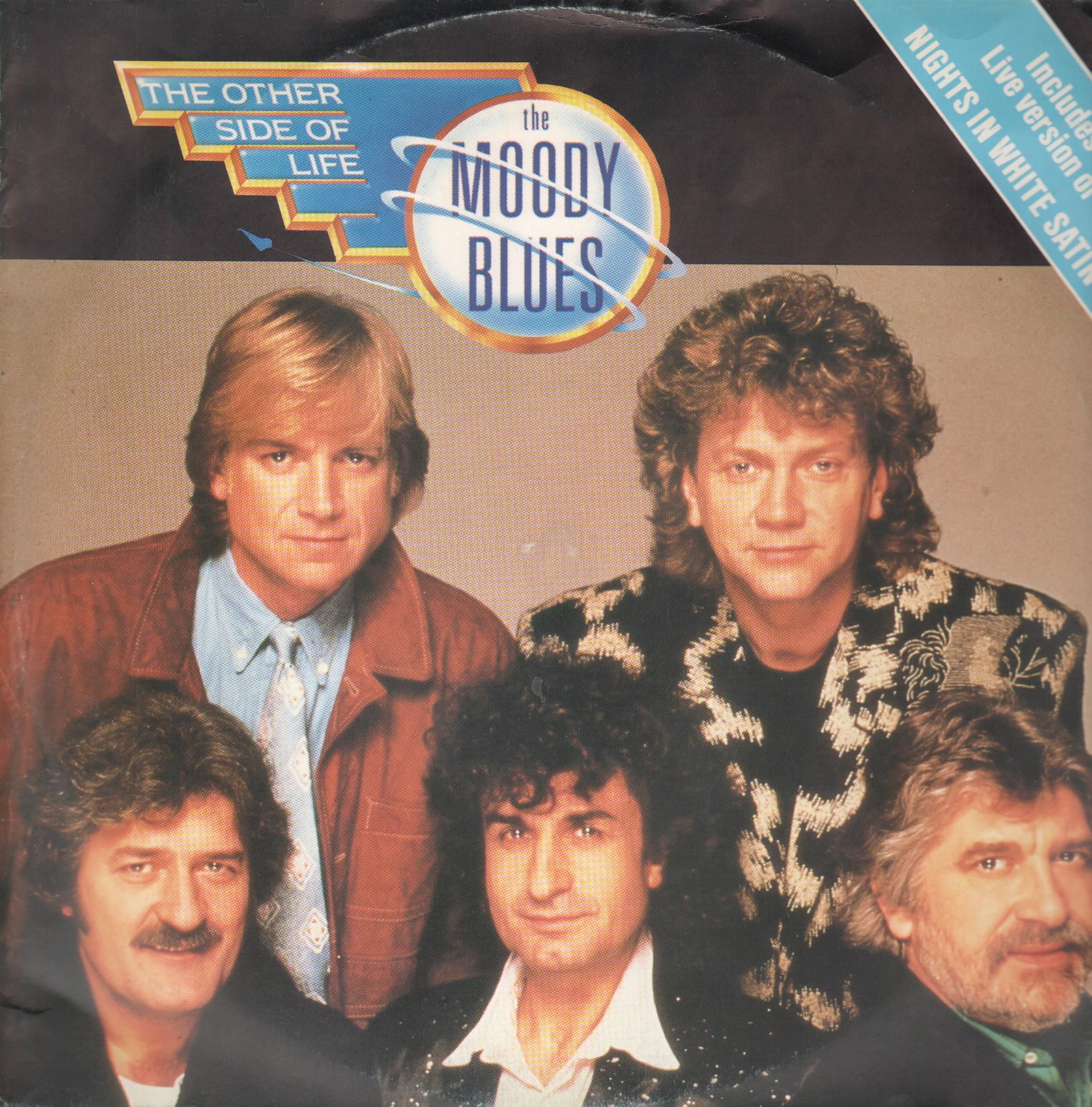 Cover design by:
Label: Polydor, 885-288-7
Country: Germany
1. The other side of life (J.Hayward) (4:08)
2. Nights in white satin (Live) (J.Hayward) (5:48)