THE MOODY BLUES, 7":
Had to fall in love
Released: 1978
Produced by: Tony Clarke
Engineered by: Garry Ladinsky, Chris Brunt, Richard Kaplan, Pete Carlsen, Dennis Hansen
Recorded in:
Mike Pinder: Keyboards.
Justin Hayward: Guitar & vocal.
Graeme Edge: Drums.
Ray Thomas: Vocals & harp.
John Lodge: Bass & vocals.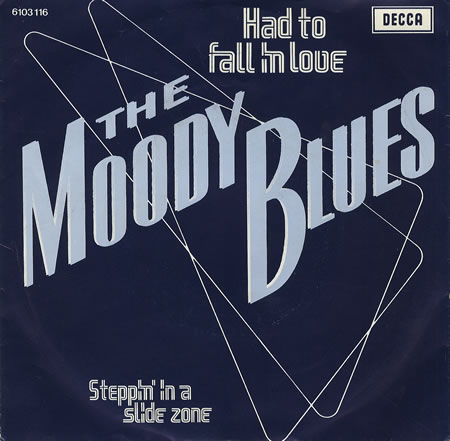 Cover design by:
Label: Decca Records, 6103 116
Country: Nederlande
1. Had to fall in love (Hayward) (3:38)
2. Steppin' in a slide zone (J.Lodge) (3:28)