THE ELO PART 2, 2xCD.:
One night - Live in Australia.
Released: 1995
Produced by: Stephan Galfas
Engineered by: David Hemming & Roland Ruess
Recorded in: The Entertainment Centre, Sydney Australia d. 18-19/3/1995
Bev Bevan: Drums.
Eric Troyer: Keyboards & vocals.
Mik Kaminski: Violin
Kelly Groucutt: Bass & vocal.
Phil Bates: Guitar & vocals.
Louis Clark: Orchestral arrangements.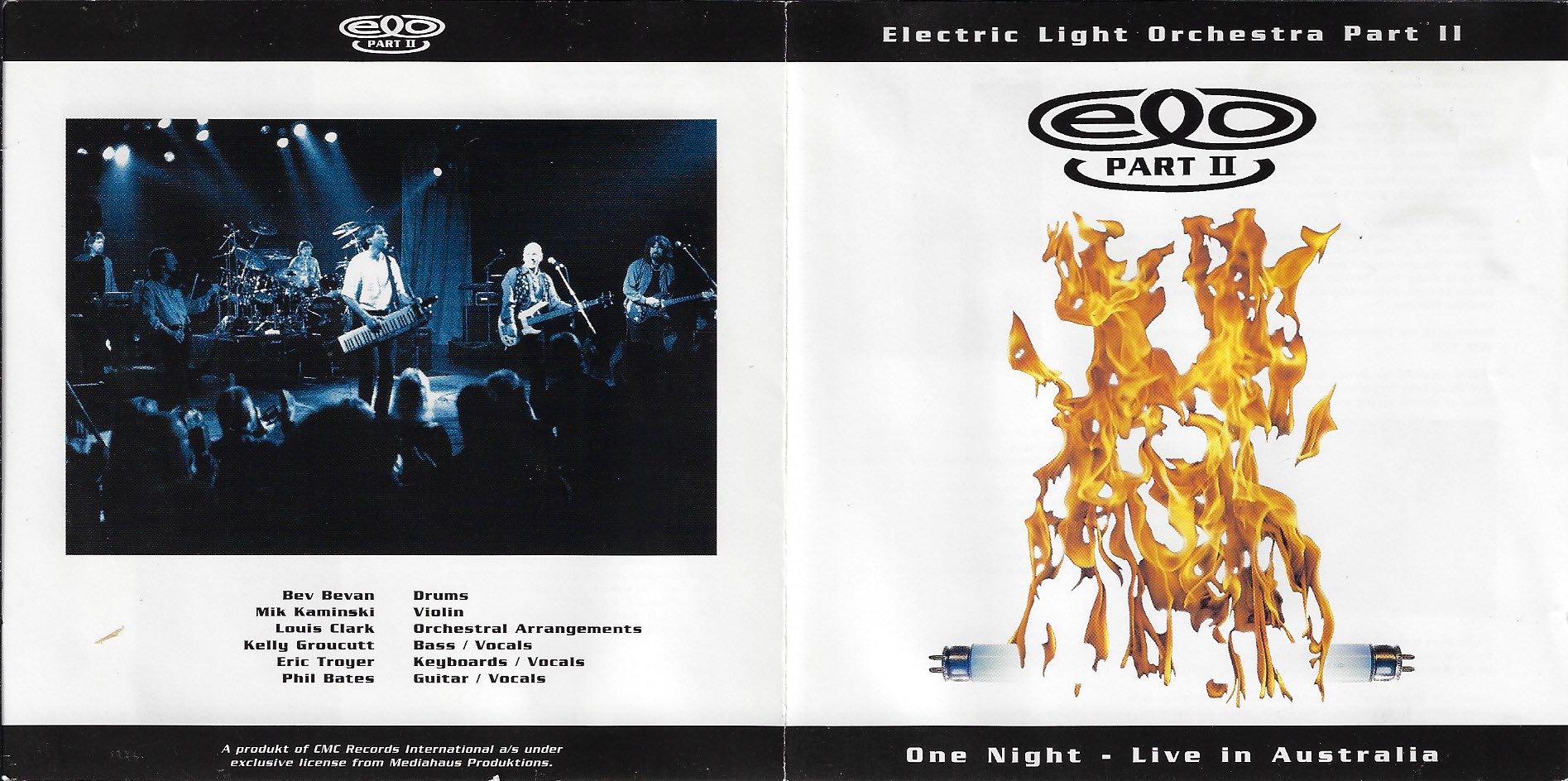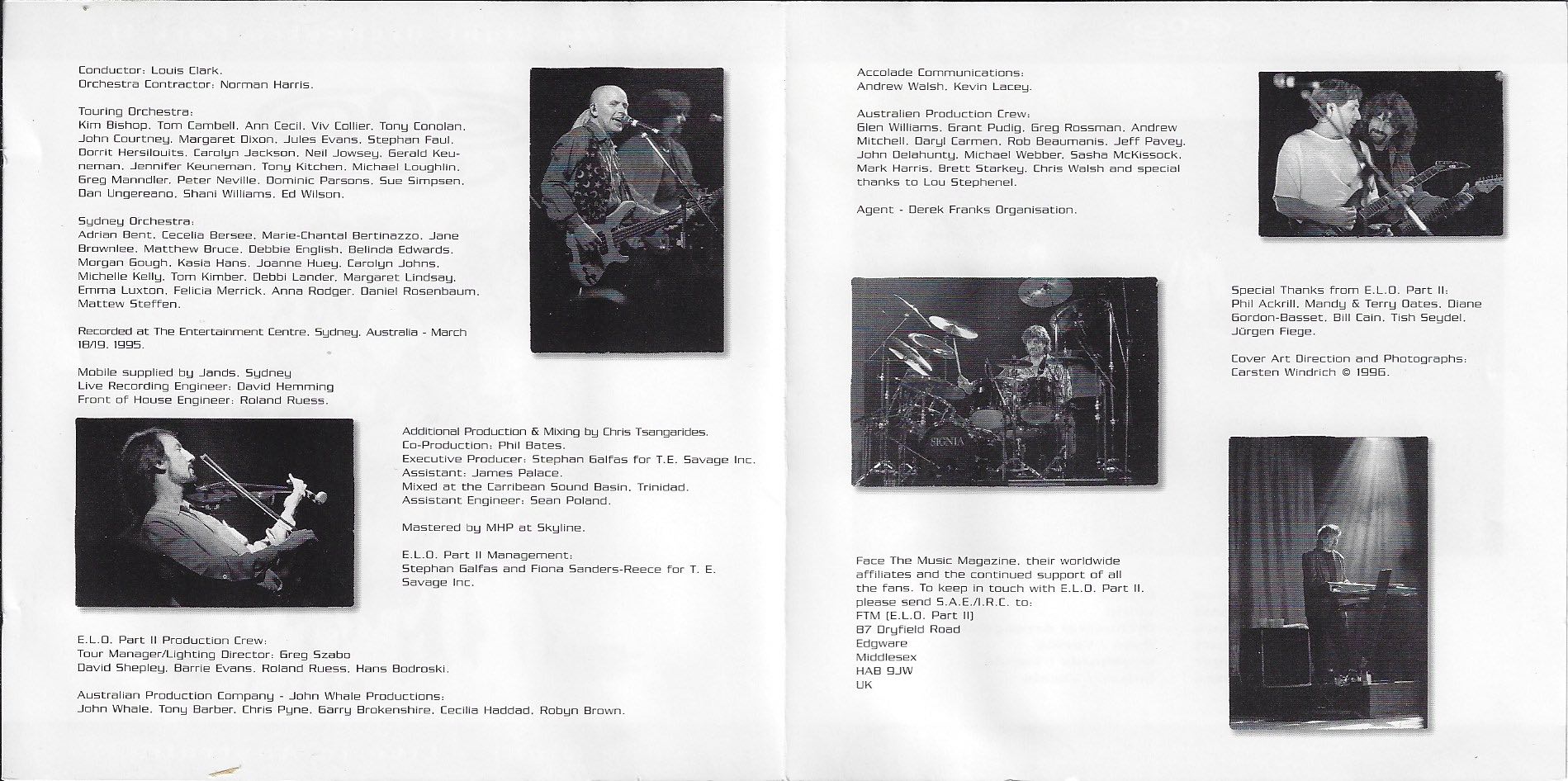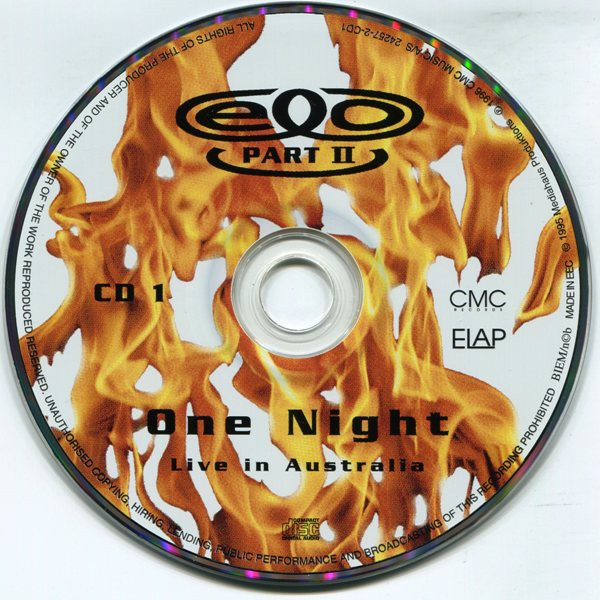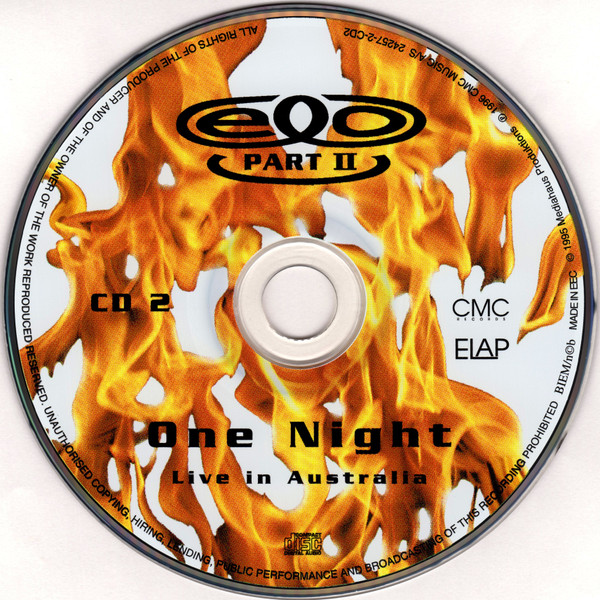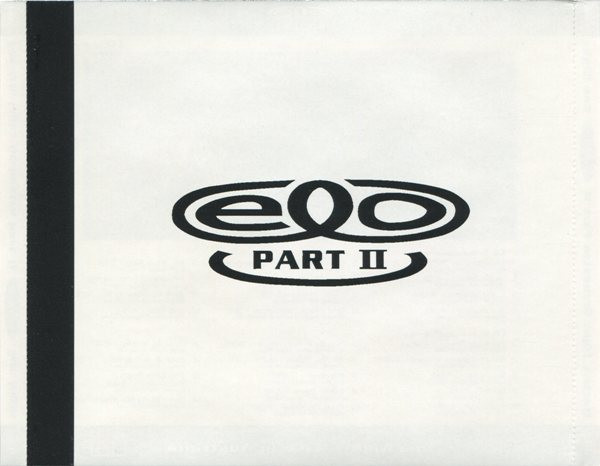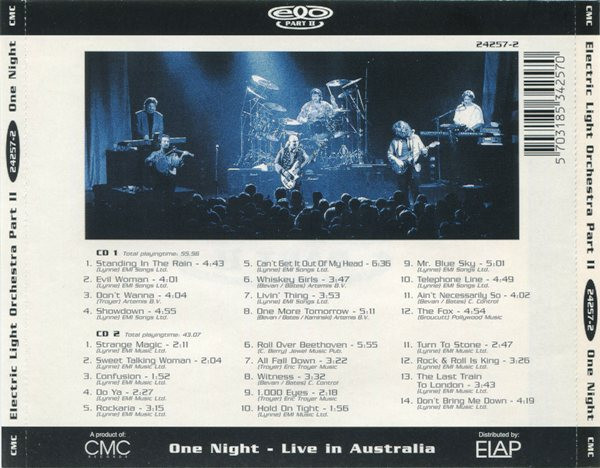 Cover design by: Carsten Windrich
Label: Elap-records, 24257-2
Barcode: 5703185342570
Country: EEC
Item: 363
Runout A: ifpi 8406 CD PLANT AB 44027-2-1 CDM01
Runout B: ifpi 8415 CD PLANT AB 44027-2-2 CDM01
A1: Standing in the rain (Lynne) (4:43)
A2: Evil woman (Lynne) (4:01)
A3: Don´t wanna (E.Troyer) (4:04)
A4: Showdown (Lynne) (4:55)
A5: Can´t get it out of my head (Lynne) (6:36)
A6: Whiskey girls (Bevan & Bates) (3:47)
A7: Livin´ thing (Lynne) (3:53)
A8: One more tomorrow (Bevan & Bates) (5:00)
A9: Mr. Blue Sky (Lynne) (5:01)
A10: Telephone line (Lynne) (4:49)
A11: Ain´t necessarily so (Bevan & Bates) (4:02)
A12: The Fox (Groucutt) (4:35)
B1: Strange magic (Lynne) (2:11)
B2: Sweet talkin´ woman (Lynne) (2:04)
B3: Confusion (Lynne) (1:52)
B4: Do Ya (Lynne) (2:27)
B5: Rockaria ! (Lynne) (3:15)
B6: Roll over Beethoven (C. Berry) (5:55)
B7: All fall down (E.Troyer) (3:22)
B8: Witness (Bevan & Bates) (3:32)
B9: Thousand eyes (E.Troyer) (2:18)
B10: Hold on tight (Lynne) (1:56)
B11: Turn to stone (Lynne) (2:47)
B12: Rock´n´roll is King (Lynne) (3:26)
B13: Last train to London (Lynne) (3:43)
B14: Don´t bring me down (Lynne) (4:19)