THE MIKE BURNEY HISTORY:
Mike Burney born 1. November 1938 – sadly passed away 13. November 2014, days after his 76th birthday, he was an English jazz saxophonist, most notable for his tenure in Roy Wood's Wizzard.
Burney was born in the Great Barr area of Birmingham, and educated at Bromsgrove College of Further Education.
Between 1968 and 1970, Burney was in Billy Fury's backing band.
Mike Burney, who powered Roy Wood's 70s band Wizzard through hits like See My Baby Jive and I Wish It Could Be Christmas Everyday. He also wrote its b-side, "Rob Roy's Nightmare (A Bit More H.A.)".

More recently, he worked with the Million-Airs Big Band & Concert Orchestra and spent eight years with The Syd Lawrence Orchestra. He also worked on a joint project with other Wizzard members called The Old Horns Band. He had a residency at Miller & Carter in Sutton Coldfield.
Cancer-stricken chart-topping saxophonist Mike Burney has thanked pals, including former Wizzard boss Roy Wood, after a benefit gig raised £3.390.

But Birmingham International Jazz and Blues Festival director Jim Simpson rallied scores of Mike's old musical mates together for the city centre gig at the Asylum in Hampton Street on July 9.
Headlining was Roy Wood himself, who said he was 'only too happy to help out an old friend'.
He and other musicians including fellow chart-topper Steve Gibbons and King Pleasure and the Biscuit Boys performed for free for Mike, who had a growth removed from his bowel at Edgbaston's Queen Elizabeth Hospital.
"It was a great night – I was really pleased," said Mike, who fronts his own modern jazz group.
"It was a tremendous turn-out and I loved seeing Roy Wood again. They were all wonderful, doing it for nothing, and it reduced me to tears.
"I lost a lot of money because of not being able to do a number of well-paid gigs, due to my illness. I have to pay a few outstanding bills – there's always something to be paid up. This money's come in so handy!
"I've been able to buy new reeds, which are expensive, especially since I play the soprano, alto and tenor saxophones and the clarinet."
Mike hopes to return to action at the White Lion in Walsall on August 5, before resuming his usual nights at another town pub, the Wheatsheaf, in Birmingham Road, on the third Monday of each month.
"I've just got to be careful about my stitches," he explained.

Mike, who married long-term partner Sue Brotherton this month,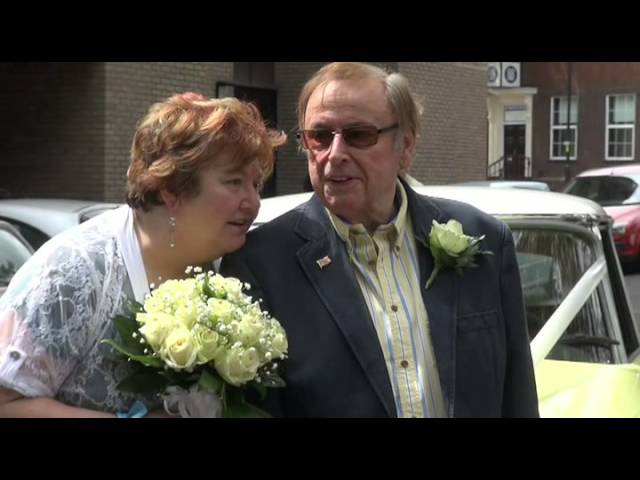 will have a scan in August and will begin radiotherapy treatment in September.

"We really want to thank everybody involved in the gig – it's been a real boost," he said.
Organiser Jim Simpson, saddened the city's 29th jazz festival was the first Mike had missed, said: "Mike is a veritable legend of British Jazz and most worthy recipient of the money raised.
"His passion and commitment to both jazz music and his home city mean that his absence from this year's line-up was sorely felt."


Burney toured, accompanied and sessioned with Chaka Khan, The Beach Boys, Sammy Davis, Jr., Petula Clark, Memphis Slim, Steve Winwood, Ruby Turner, Adam Faith, Bob Hope, Cliff Richard, Cilla Black, Dionne Warwick and Matt Monro; covering a range of blues, jazz and big band genres.