Jeff Lynne, 12": Long Wave.
Released: 2012
Produced by: Jeff Lynne
Engineered by: Steve Jay
Recorded in: Bungalow Palace Studio
Jeff Lynne: Lead vocals, background vocals, lead guitar, rhythm guitar, piano, bass, drums, keyboards & vibes.
Marc Mann: Strings.
Steve Jay: Shakers & tambourine.
Facts:
Look very closely at the Long Wave album cover. The street image seen on the cover of the Long Wave album is of Sherborne Street in Birmingham as seen in the 1950s. Within the image, in the doorway of a local shop (photoshopped for Long Wave to say "Fender" as in the guitar), is an electronically inserted modern image of Jeff Lynne holding a guitar and looking out.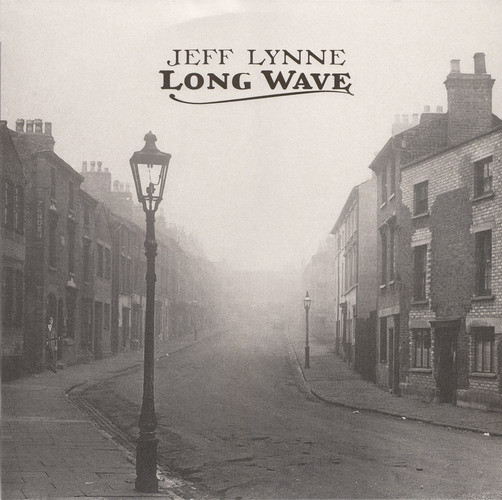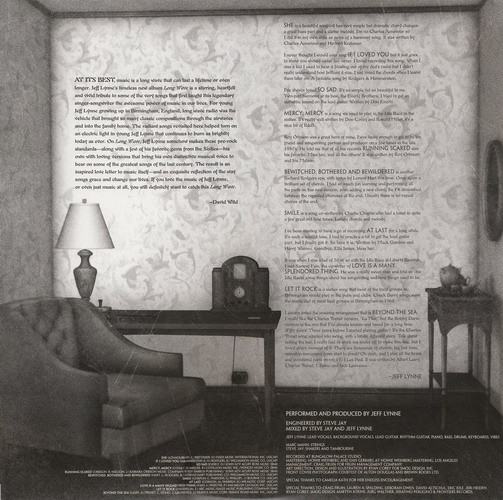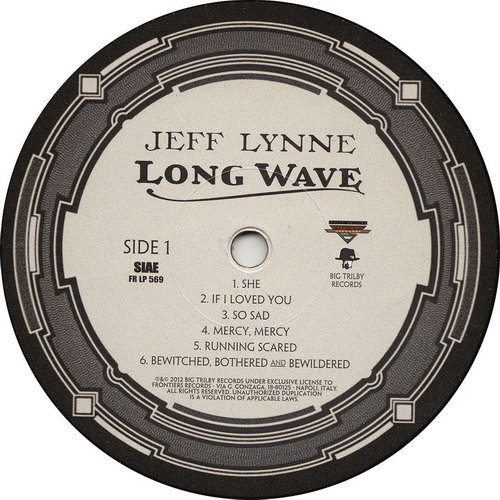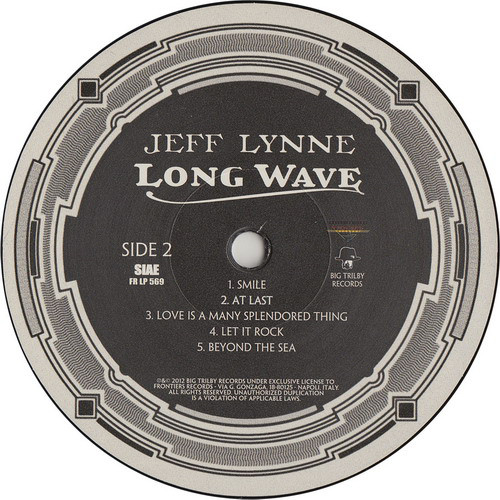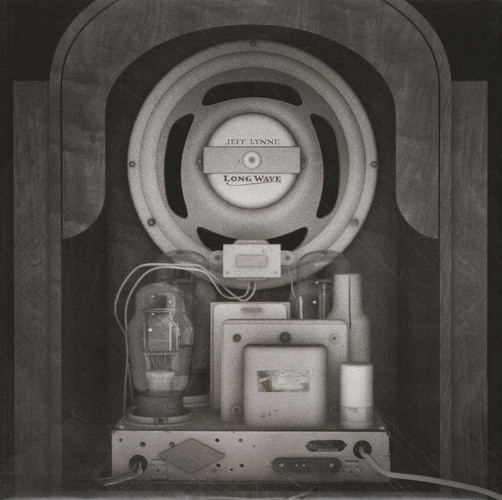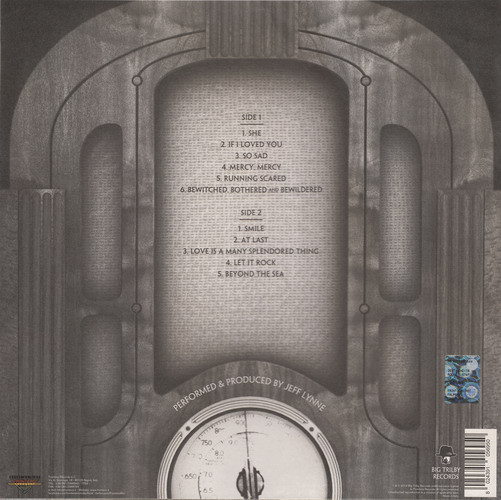 Cover design by:Ryan Corey for Smog Design inc.
Label: Big Trilby Records, FR LP 569
Barcode: 8024391056950
Country: Italy
Item: 460
Discogs: https://www.discogs.com/release/3949070-Jeff-Lynne-Long-Wave
Runout A: FR LP-569-A CB BC85938-01 A1
Runout B: FR LP-569-B CB BC85938-01 B1
A1: She (C. Aznaouria & H. Kretzmer)
A2: If I loved you (O. Hammerstein II & R. Rodgers)
A3: So sad (D. Everly)
A4: Mercy, mercy (D. Convay & R. Miller)
A5: Running scared (Roy Orbison & J. Melson)
A6: Bewitched, bothered and bewildered (L. Heart & R. Rodgers)
B1: Smile (C. Chaplin, G. Parsons & J. Phillips)
B2: At last (M. Gordon & H. Warren)
B3: Love is a many splendored thing (S. Fain & P. Webster)
B4: Let it rock (E. Anderson)
B5: Beyond the sea (A. Lasry, C. Trenet, J. Zeino & J. Lawrence)