ELO, 12" & 2x12": Mr. Blue Sky, The Very best of Electric Light Orchestra.
Released: 2012
Produced by: Jeff Lynne
Engineered by: Steve Jay, Ryan Ulyate & Marc Mann
Recorded in: Bungalow Palace Studio
Jeff Lynne: Lead vocal, background vocals, lead guitar, rhythm guitar, piano, bass, drums, keyboards, vocoder & cowbell.
Marc Mann: Strings & mini Moog on "Turn to stone".
Laura Lynne: Answer vocals on "Evil woman", "Strange magic", "Showdown", "Livin' thing".
Steve Jay: Shakers & tambourine.
Ryan Ulyate: Piano solo on "Evil woman".

All tracks are re-recorded by Jeff Lynne.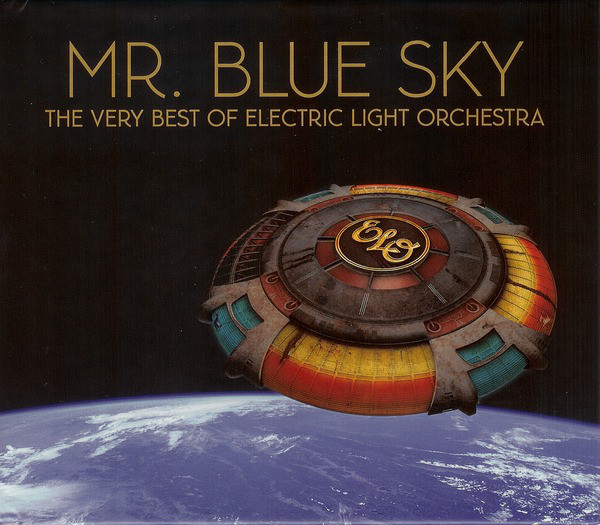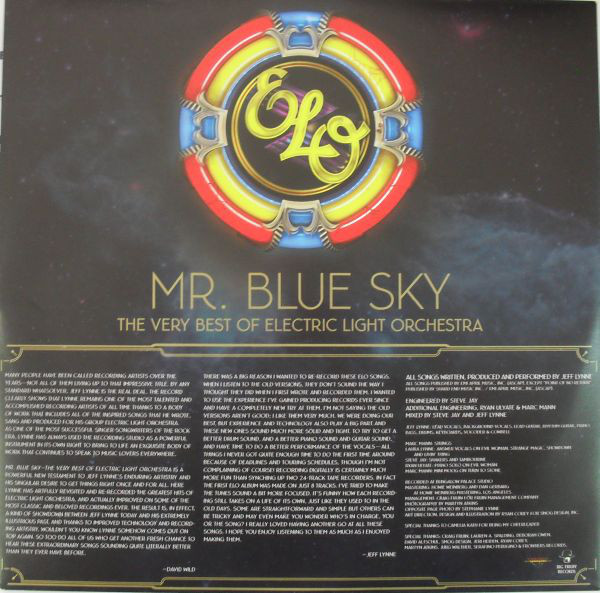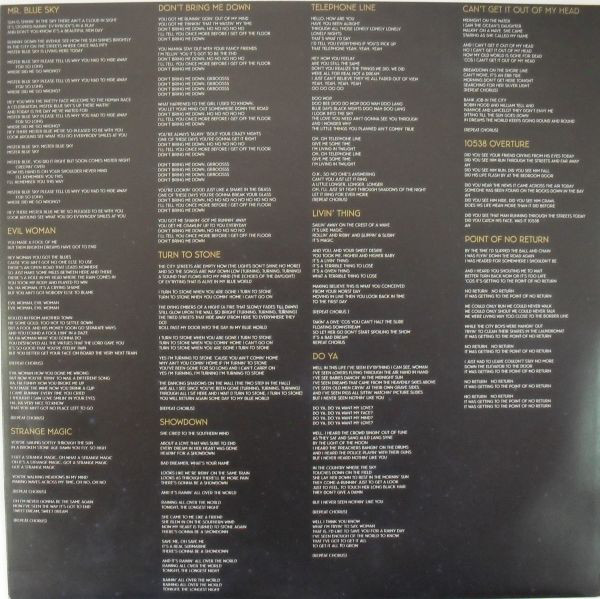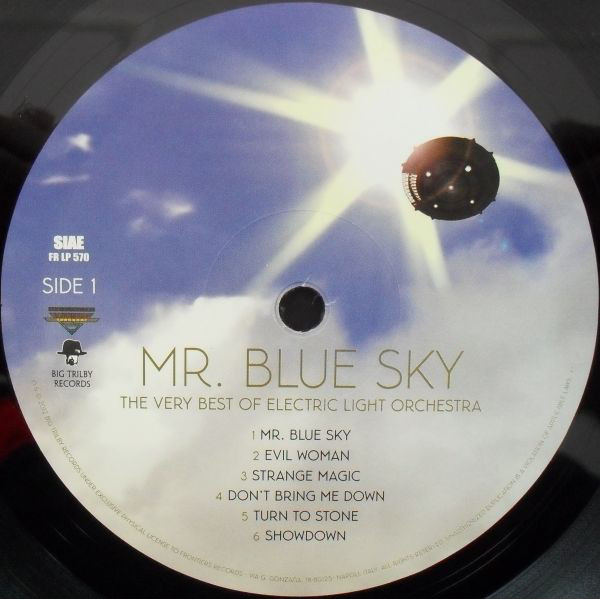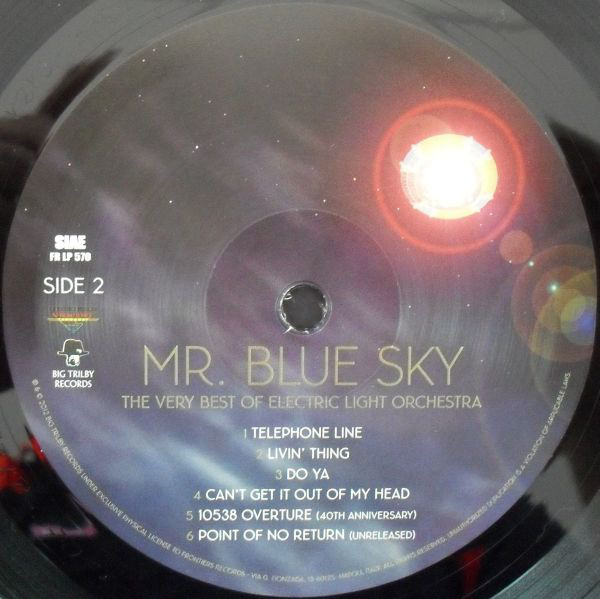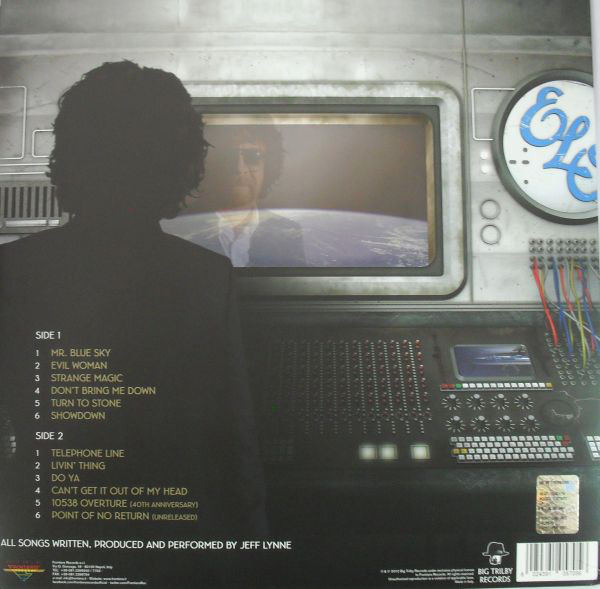 Cover design by: Ryan Corey
Label: Big Trilby Records, FR LP 570
Barcode: 8024391057056
Country: I
Item: 57
Discogs: https://www.discogs.com/release/4027816-Electric-Light-Orchestra-Mr-Blue-Sky-The-Very-Best-Of-Electric-Light-Orchestra
Runout A: BC85947 - O^A^ FR LP - 570 - A CB
Runout B: BC85947 - O^B^ FR LP - 570 - B CB
A1: Mr. Blue Sky (Jeff Lynne) (-:--)
A2: Evil woman (Lynne) (-:--)
A3: Strange magic (Jeff Lynne) (-:--)
A4: Don't bring me down (Jeff Lynne) (-:--)
A5: Turn to stone (Jeff Lynne) (-:--)
A6: Showdown (Roy Wood & Jeff Lynne) (-:--)
B1: Telephone line (Jeff Lynne) (-:--)
B2: Livin' thing (Jeff Lynne) (-:--)
B3: Do Ya (Jeff Lynne) (-:--)
B4: Can't get it out of my head (Jeff Lynne) (-:--)
B5: 10538 Overture (Jeff Lynne) (-:--)
B6: Point of no return (Jeff Lynne) (-:--)
___________________________________________________________________________________________________________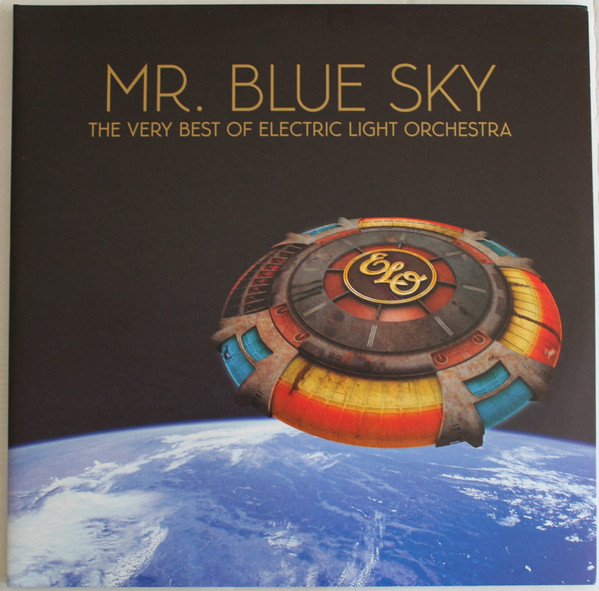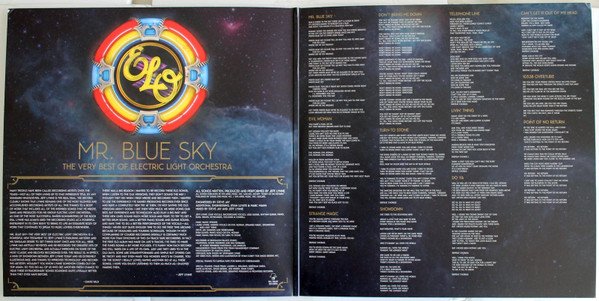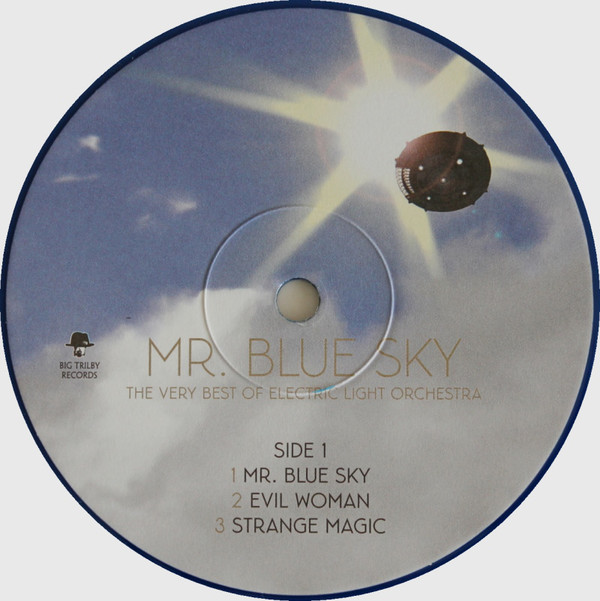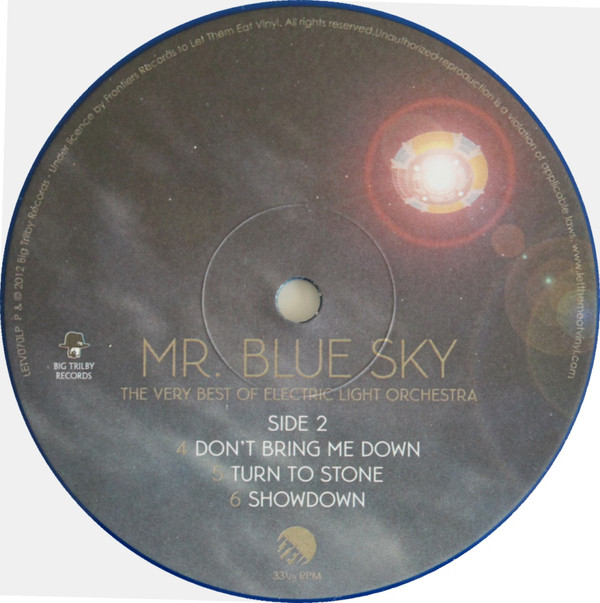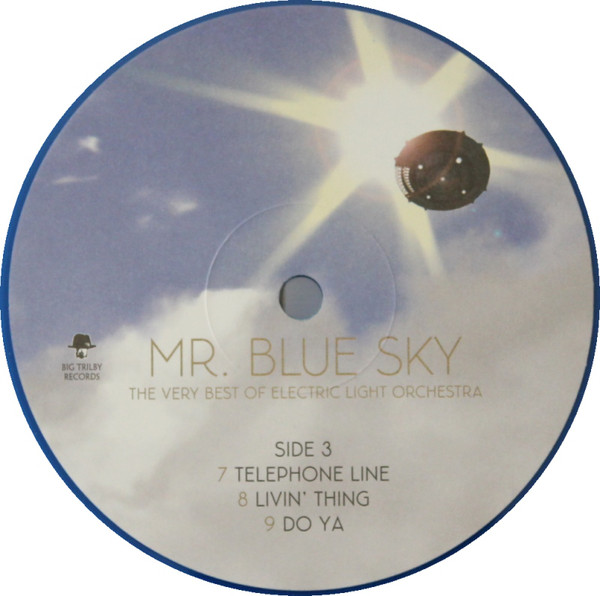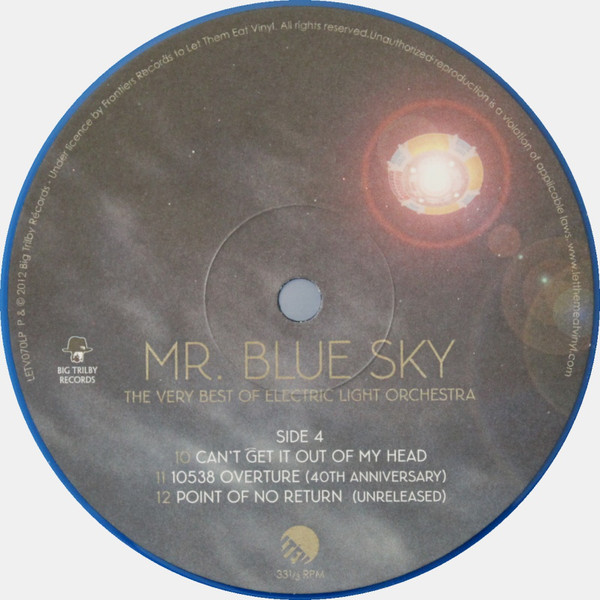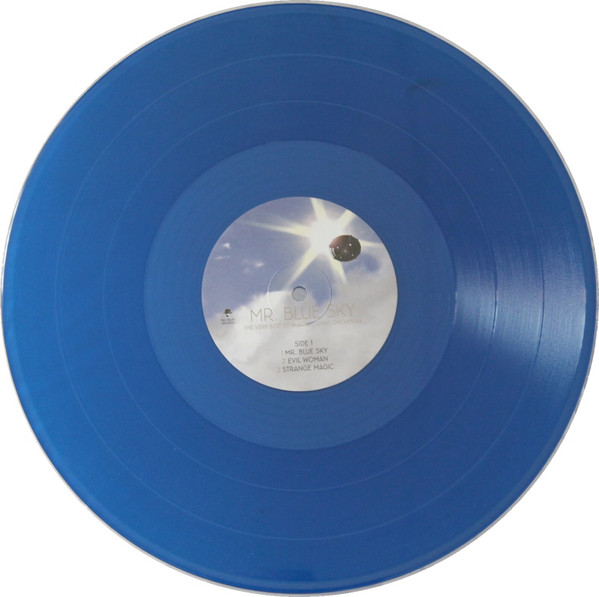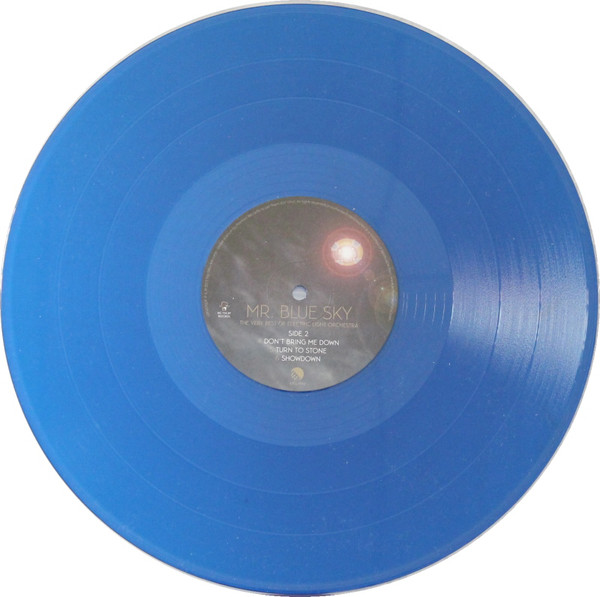 Cover design by: Ryan Corey
Label: Big Trilby Records, LETV070LP (2x12" Blue vinyl)
Only made in 1.000 copies!
Barcode: 0803341385436
Country: UK
Item: 58
Discogs: https://www.discogs.com/release/4254994-Electric-Light-Orchestra-Mr-Blue-Sky-The-Very-Best-Of-Electric-Light-Orchestra-
Runout A: 104751E1/A
Runout B: 104751E2/A
Runout C: 104751E3/A
Runout D: 104751E4/A
A1: Mr. Blue Sky (Jeff Lynne) (-:--)
A2: Evil woman (Lynne) (-:--)
A3: Strange magic (Jeff Lynne) (-:--)
B1: Don't bring me down (Jeff Lynne) (-:--)
B2: Turn to stone (Jeff Lynne) (-:--)
B3: Showdown (Roy Wood & Jeff Lynne) (-:--)
C1: Telephone line (Jeff Lynne) (-:--)
C2: Livin' thing (Jeff Lynne) (-:--)
C3: Do Ya (Jeff Lynne) (-:--)
D1: Can't get it out of my head (Jeff Lynne) (-:--)
D2: 10538 Overture (Jeff Lynne) (-:--)
D3: Point of no return (Jeff Lynne) (-:--)